All industries have an impact on the environment and the apparel industry is no exception. The key to reducing that impact is by focusing on practices that we can continue long term, without the harmful effects of traditional manufacturing. We are glad to be at the forefront of this movement with one of the largest selections of friendly apparel. Every fiber has a cost and a benefit; with our friendly apparel the benefit outweighs the cost.
GLOBAL ORGANIC TEXTILE STANDARD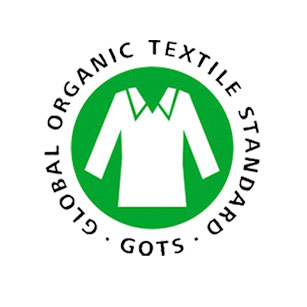 The Global Organic Textile Standard (GOTS) is the worldwide leading textile processing standard for organic fibers, from the harvesting of the raw materials through environmentally and socially responsible practices, certified by an independent third party
GLOBAL RECYCLED STANDARD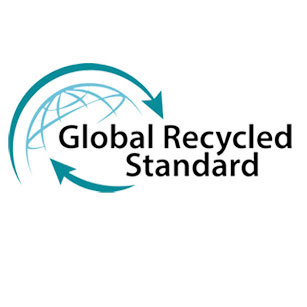 The Global Recycled Standard (GRS) is a voluntary product standard for tracking and verifying the content of recycled materials in a final product. The standard applies to the full supply chain, content claims, social and environmentally friendly practices, chemical restrictions in the production process.
ORGANIC CONTENT STANDARD 100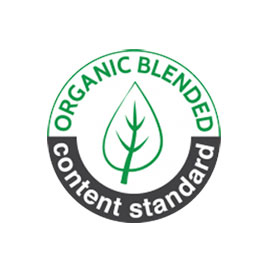 The Organic Blended Content Standard (OCS) verifies the presence and amount of organic material contained in a finished product by providing a strict chain of custody system from the organic raw material source. Royal Apparel's organic cotton/ recycled polyester blends, as well as, the hemp / organic cotton products are OCS certified.
LENZING MODAL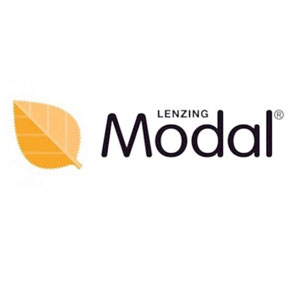 Modal® is considered as a natural based fabric because it is made from the wood pulp of beech trees. Beech Tree is known as a deep-rooting plant and has grown in Europe for a long time. Modal fiber from Lenzing® is a regenerated cellulosic fiber which extracted from beechwood and produced using Edelweiss® fiber technology.
WE'RE PROUD MEMBERS OF THE ORGANIC TRADE ASSOCIATION