Fabric Face Mask Supplier
With the overwhelming demand for fabric face masks, employers, promotional products companies, food service, municipalities and more are looking for a fabric face mask supplier. Royal Apparel would like to be come your provider of wholesale fabric face masks.
About Royal Apparel
Since 1993 Royal Apparel, based in New York, has been producing apparel and fabric in the USA for retailers, promotional products companies, political campaigns and more. With our 100% US fabrication and sewing we can provide quick turn and adapt to customer demand much quicker than those relying on shipments from China or other overseas suppliers. Now more than ever we are proud to have made the challenging decision to bring all our manufacturing stateside.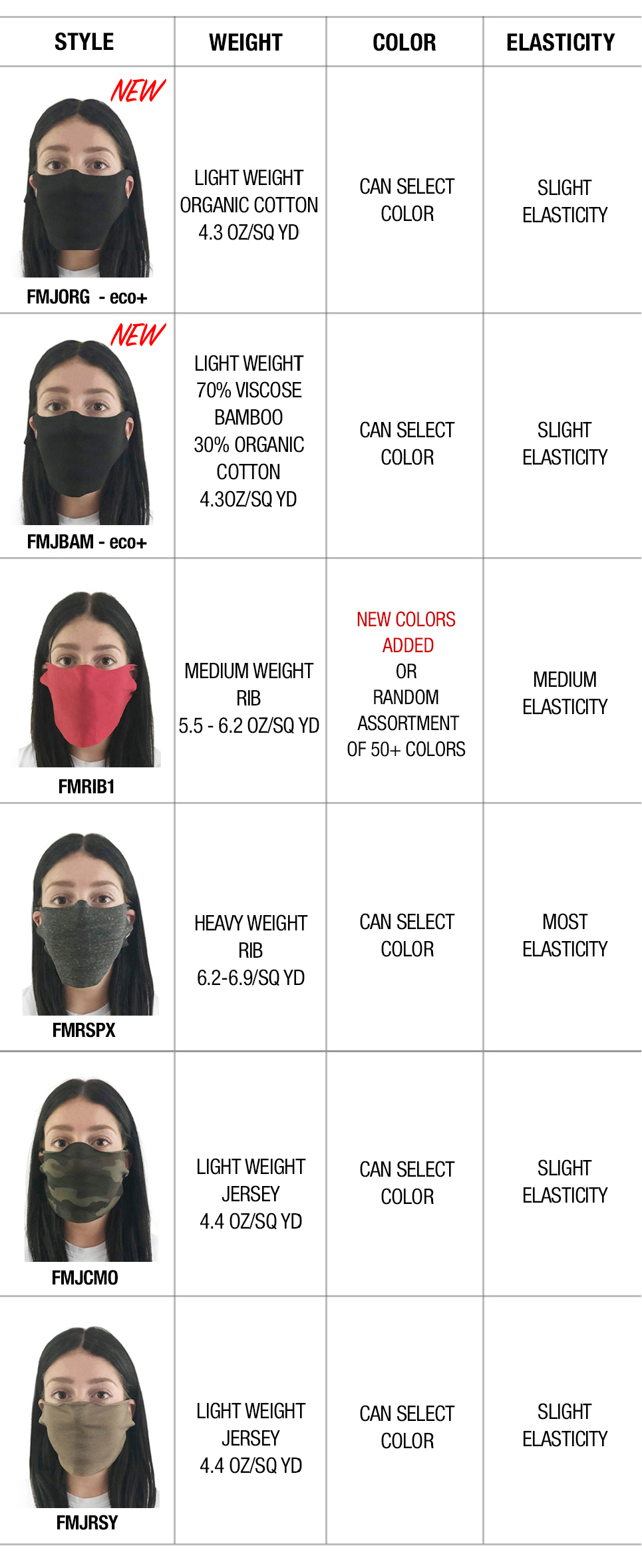 Shop Face Masks Sign up for a Wholesale Account
As a Fabric Face Mask Supplier, we can provide:
Custom, Private-label or embellished fabric face masks
Same Day Shipping and Free Shipping Options
Customer Loyalty Bonuses and Incentives
Ribbed Fabrics and Spandex Blends for more secure fit (Our Fabrics)
Comfortable Fabric Face Covers
Fabric face mask materials and fit are important to your customer's comfort and ultimately the experience they have with your product or service. That is why we have used some of the most form fitting and comfortable face mask materials to construct or styles.
Attractive Colors
"Fashionable Face Masks" is a term that we quickly began hearing as everyone still wants to be an individual and express their own personal style. We have a wide range of color and fabric choices so even the most discriminating taste will have something they will like. Great for embellishment, our styles are ready for screen printing, embroidery, applique or other ways to personalize or and brand the masks.