Wholesale Cloth Face Masks
With the COVID-19 Mask recommendations from the CDC and others the demand for face covers is here to stay for the near future. Royal Apparel, like many apparel providers pivoted production and adapted and began producing cloth face masks for their wholesale customers. Some of the immediate needs were with First Responders and front-line service providers. Royal Apparel 100% US based production stepped up and collaborated with the Hanes FEMA Project to provide essential supplies and finished product. As industries and the country has opened up the need remains high. Restaurants, gyms, office buildings and more have face mask recommendations and requirements.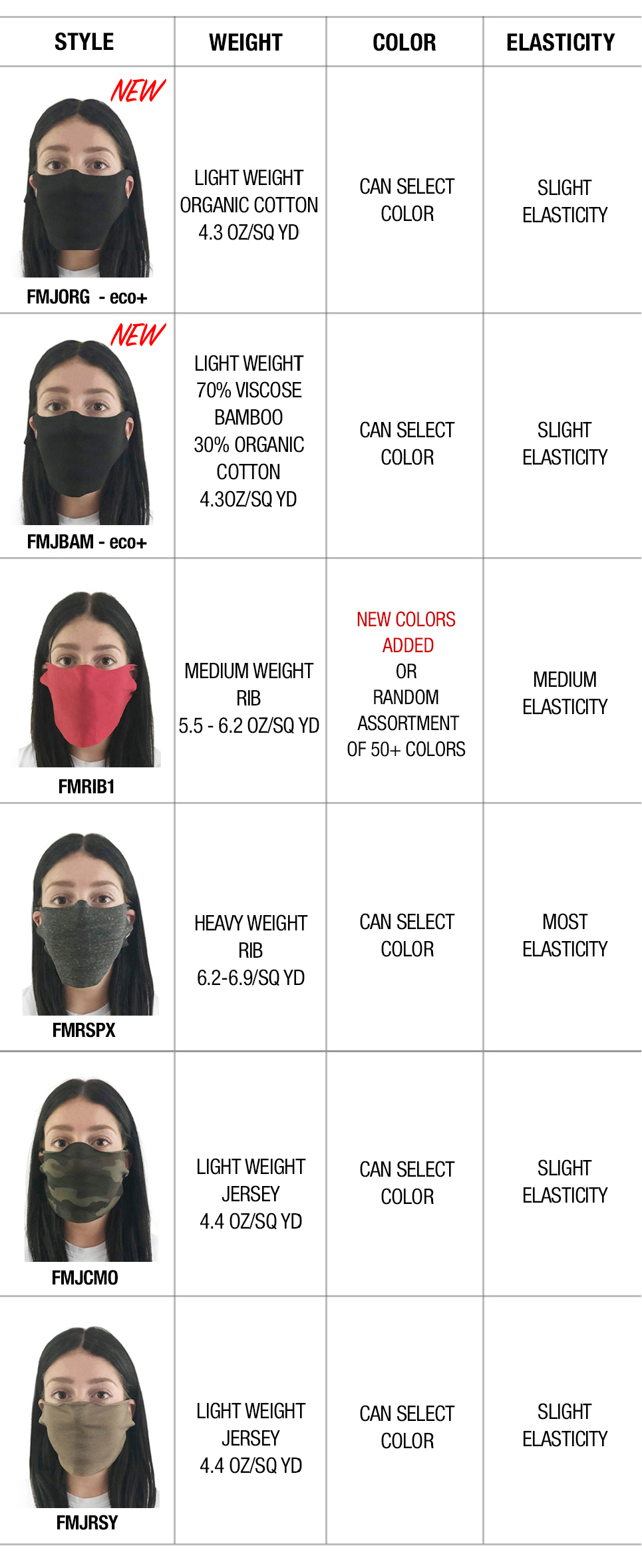 Shop Masks Sign up for a Wholesale Account
100% Organic Cotton Face Masks
USA Made Face Masks
Cloth Face Masks Suitable for Embellishments
Premium knits for comfort (Our Fabrics)
Providing a comfortable option for your customers will be key in getting re-orders and larger accounts. With masks being worn for hours a day while working and shopping, consumers have been looking for masks that "don't hurt ears", "fit comfortably", and "look nice".
Custom and Embellished Face Masks
Promotional products companies, merchandising companies and others are now looking to tap this stream of customers concerned with how a cloth face mask looks and feels like. Royal Apparel has the ability to provide bulk pricing and customized products so submit your request if you don't see what you want on our store.