Cheap Eco Friendly Clothing
Cheap eco-friendly Clothing, 100% Organic Cotton and Recycled Polyester Blends
Inexpensive Retail and Wholesale eco-friendly Clothing
Royal Apparel manufactures cheap, eco-friendly clothing for direct retail sales and for wholesale account holders. If you represent a wholesaler, distributor, clothing line, independent store or retail clothing chains, please ASI wear and apparel that is manufactured right here in the USA using organic cotton, recycled polyester blends or premium knits.
For Cheap eco-friendly Clothing (Retail or Wholesale)—Contact Royal Apparel
Call Royal Apparel Toll-Free: (866) 769-2517
Shop All Products
Cheap eco-friendly Clothing Manufacturer and Supplier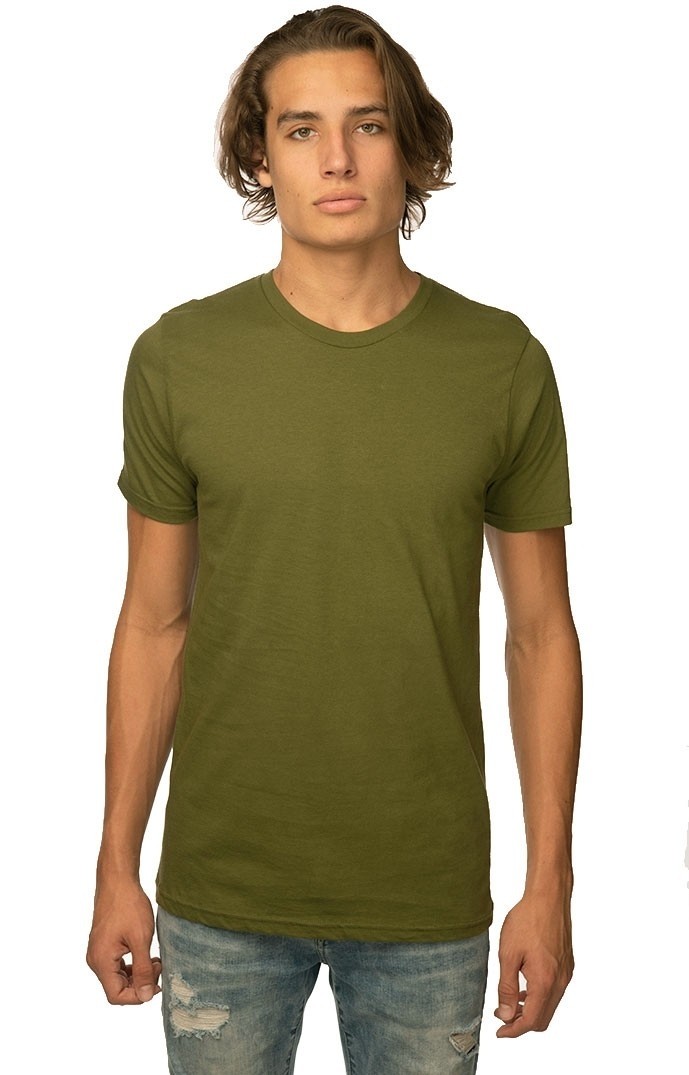 We also offer garment finishing and customization services for cheap eco friendly clothing or other garments. Additionally, businesses are welcome to provide us with specifications for custom production runs. We do need your company's tech-pack to produce samples and we need sizing specifications and fabric requirements. Additionally, we need to know if your company wants blanks or finished apparel. Upon approval of sample garments, we can begin your company's production run.
Royal Apparel offers quick product sample prototyping and quick turnaround times on manufacturing your production run (depending of course on the size and complexity of the production run and finishing options).
Options for Your Cheap eco-friendly Clothing
With Royal Apparel, you always have retail choices and wholesale options for production of cheap eco friendly clothing and other apparel. Royal Apparel offers inexpensive eco friendly clothing in a variety of styles, cuts, colors, dip dyes, sheer burnouts and with other finishing options.
Some of your options as a wholesaler or business-to-business customer include:
"Sweatshop free" goods and manufacturing—we control production and our garments are manufactured in the USA

100% organic cotton—our material suppliers work directly with organic farmers to guarantee that the cotton for your clothing was not grown using harmful chemical pesticides
RPET blends—eco friendly clothing using recycled polyesters, plastics and 50% organic cotton for durable, fashionable, environmentally responsible fabrics
Premium knits—quality knit fabrics and other materials options including fleece wear for hoodies, infant and toddler wear and other apparel styles
Additional wholesale manufacturing and finishing options include a variety of services. Please request the services that your company requires including:
ASI printing

Blanks or blank apparel

Embroidery

Sewing

Silkscreen printing

Tear away labels for your product branding
Sale apparel and inventory clearance items are available for retail sales. Wholesale or other business customers are of course welcome to buy any of our sale apparel.
Contact Royal Apparel for All of Your eco-friendly Clothing
Call Royal Apparel Toll-Free throughout the US: (866) 769-2517
Business Fax Line: (631) 922-8438