Environmentally Friendly, Sweatshop Free Production
Purchase your eco friendly clothing brands or blank garments for finishing and resale direct for US manufacturer and supplier Royal Apparel. We offer wholesalers blanks, custom manufacturing (per your company specifications and tech-packs) and stock inventory garments for resale; and we provide custom finishing for garments. If you are a clothing distributor, supplier, buyer for a clothing line or chain store or other business, we encourage you to sign up for a wholesale account in order to take advantage of wholesale pricing and custom manufacturing or finishing.
For Eco Friendly Clothing Brands at Wholesale or Retail—Contact Royal Apparel
Call Royal Apparel Toll-Free Nationwide: (866) 769-2517
Environmentally Friendly Fabrics and Apparel Manufacturing
Royal Apparel's innovative approach to ethical clothing manufacturing and supply includes a dedication to providing wholesale and retail customers with fashionable clothing made in the USA. Our eco friendly clothing brands include 100% organic cotton supplied by organic farmers—organic cotton grown without the use of harmful chemical insecticides, pesticides or fertilizers.
Besides pure organic cotton, we also offer shirts and other garments made from blends using recycled plastics (whoever thought wearing plastic bottles could be so comfortable and fashionable?) and polyesters. Our RPET blends are combined with organic cotton, frequently in a 50/50 ratio. Premium knit fabrics, jersey fabrics and fleece are also available for some stock inventory styles.
Eco Friendly Clothing Brands Manufactured and Finished to ASI Standards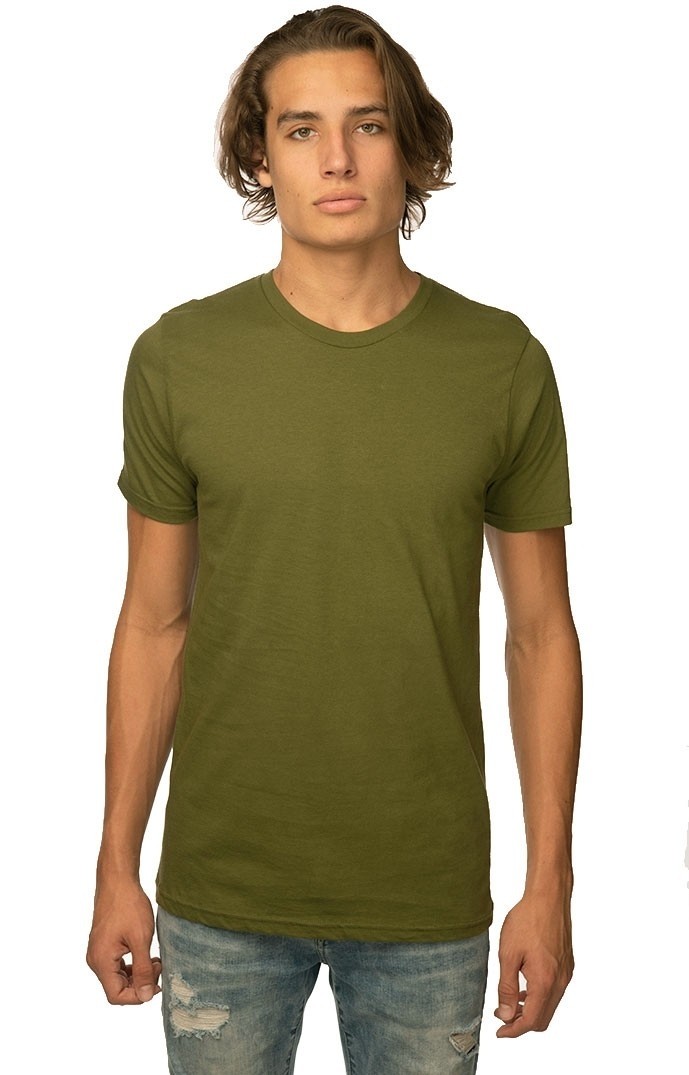 Royal Apparel is also an ASI wear and apparel manufacturer and supplier, and we use standard ASI printing techniques and silkscreen printing for finishing options. We produce blanks, monochrome apparel or custom-finished garments for promotions, company branding, trade shows, employee apparel, or for sale as part of your clothing line.
Eco friendly clothing brands and/or blank garments from Royal Apparel are available for custom finishing or for ad specialty finishing including printing, silkscreen printing, embroidery and sewing. Additionally, we offer business customers private label and re-labeling services, custom manufacturing services and tear away labels for convenient rebranding for you own clothing line or for your clients' clothing lines.
Learn more about Royal Apparel's custom manufacturing services; let us know how we can provide you with fashionable, comfortable apparel that you and your customers can rely upon to be eco friendly clothing brands.
Call Royal Apparel Toll-Free: (866) 769-2517
Business Fax Line: (631) 922-8438