Ethical Children's Wholesale Clothing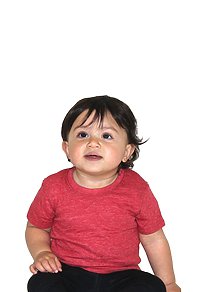 Royal Apparel's Ethical Children's Wholesale Clothing inventory stock is full of children's apparel, specifically, products in our Youth Apparel, Toddler Apparel, or Infant Apparel categories. We produce an inventory with a wide range of styles and fashions that are sweatshop free and eco friendly. Royal Apparel is committed to sustainable manufacturing and we offer business customers and retail shoppers a wide range organic fabrics, cotton, hemp, bamboo, and blends of these organics with our popular fabrics including Polyester, Triblend (Polyester, cotton and Rayon), fine Jersey fabric, some products with Spandex, and many other options. We also offer customers another sustainable fashion made of RPET, which is recycled Polyester and plastic fibers.
Royal Apparel manufactures a wide range of clothing including wholesale children's apparel, clothes, shirts, one-pieces, accessories and miscellaneous items. Of course, we do offer business customers the option of buying blanks, purchasing any of the following styles of wholesale children's apparel as well as Toddler Apparel products, Youth Apparel products, and Infant Apparel.
Businesses may contact Royal Apparel direct to purchase wholesale children's apparel, or other inventory stock. You may also create an online account with us here, its free! If you need custom-made, wholesale children's apparel, then let us know about your requirements. We do offer quick turnaround times on sample garments as well as on production runs, and offer businesses free shipping.