Organic Cotton Clothing for Children
Check out our private label apparel options
Premium Organic Clothing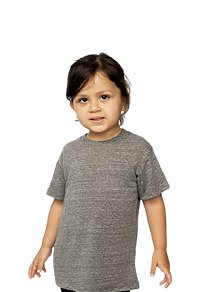 As an industry leader in providing organic cotton clothing for children, Royal Apparel has the most comprehensive selection of sizes, styles, and fabrications available. Our online catalog has detailed information about all our products, including our organic line, which is made from all natural fibers and dyes. At Royal Apparel, we are committed to helping to preserve the environment, and you can support us by choosing our quality organic products when you go to buy clothing in bulk.
In addition to organic cotton clothing for children, our organic line also includes many items for men, women, and even Infants. These clothes are made from the highest quality cotton and manufactured in a way that is entirely eco-friendly andsweat shop free. With traditional and organic clothing for people of all ages and sizes, you can rest assured that, when you order from Royal Apparel, you will always get exactly what you are looking for.
Customize your Organic Cotton Clothing for Children
If you don't see what you are looking for in our catalog, check out our private label apparel services, which include custom labels, embellishing, and more. Regardless of what you have in mind, if we don't have it, we can create it. We can even create custom colors for you with our lab dip technology or make tear-away labels.
Bulk Discounts & Free Freight
With the discounted wholesale prices we offer, you can save a lot of money on your overhead expenses when you purchaseorganic cotton clothing for children from Royal Apparel. Sign up for a wholesaler account, and you will get access to these exclusive deals as well as additional information about the products and services we offer. Getting a wholesale account is fast, easy, and completely free, so fill out our Wholesaler Enrollment Form now!
Contact us for more information about our organic clothing line and free freight options available for qualifying bulk orders.