High Quality Organic Toddler Clothes From Royal Apparel
See our wholesale pricing by completing a Wholesalers Account Enrollment Form.
Now Offering High Quality, USA Made, Organic Toddler Clothes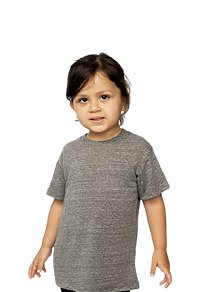 Royal Apparel offers organic toddler clothes to discriminating parents who want their children to wear safe and comfortable clothing. Experience natural fibers that allow the cotton to breathe more easily and last longer. Get the best for your family and your children. Our complete line of organic apparel is available for people of all ages. Our organic line is fabricated from 100% certified organic cotton that is grown from non-genetically altered seeds and is nourished without pesticides or fertilizers. It truly is all natural. Every item is made sweat shop free, and is infants, all the way up to our line for men and women. You'll be impressed with our selection of organic toddler clothes. Shop our wide array of stylish designs and minimize the time you spend shopping today.
Let Us Handle Your Kids' Clothing Needs
Because we handle both wholesale and individually tailored orders, we're very experienced in understanding how important it is to carry a wide selection of various garment types. If you're interested in purchasing in bulk, apply for your Wholesale Account to see our discounted pricing and receive our welcome package of information on all the ways we can help you. If your needs are more specific, let us know your individual designs and we'll make sure that you receive them and that your order is accurate. We can handle your need for organic toddler clothes today!