Choose Custom, Sublimation T-Shirts at Wholesale for Your Business
Sign Up for a Wholesale Account!
American Manufacture for Sublimation T-Shirts at Wholesale Pricing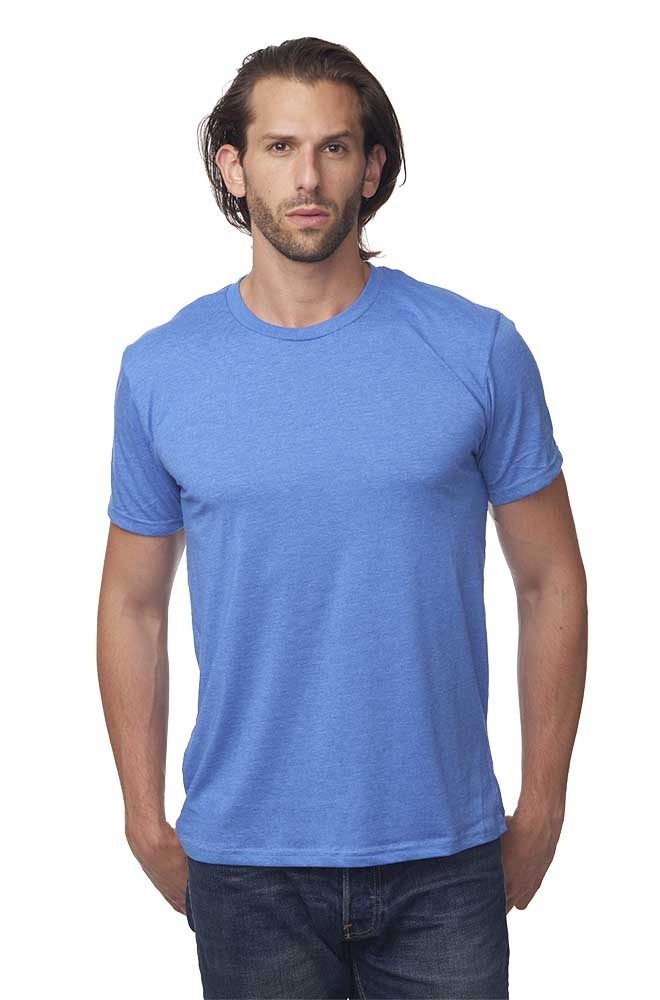 If your company, clothing brand or private label is looking for a custom manufacturer and printer for polyester sublimation t-shirts at wholesale, Royal Apparel is an American manufacturer that can guarantee high-quality production standards. Business customers are always welcome to order inventory stock items. We do offer custom production services, rapid turnaround times on garment samples and productionof course, these services are available for companies that set up wholesale accounts and request custom clothing production. We do need your company's tech-packs, designs, graphics, logos, branding elements and preferred clothing specification and sizing (we do offer a range of standard sizes and custom sizing is available).
Royal Apparel is a retail and wholesale, U.S. apparel manufacturer. Our clothing is produced here in the U.S.A; and we ensure that all garments are produced in a "sweatshop free" environment.
If you do not have a wholesale account, please sign up in order to take advantage of customization services and wholesale pricing rates. Additionally, wholesale orders may be eligible for free, freight truck shipping rates. We can also make other shipping arrangements.
Contact Royal Apparel about your company's apparel needswe are here to help! You can reach Royal Apparel, toll-free, nationwide at 866-769-2517 in Hauppauge, New York. Feel free to contact us about your product questions.
100% Polyester T-Shirts for Sublimation Dyeing/Printing
Businesses always have production options for Royal Apparel including custom apparel manufacturing and finishing services. We are an ASI member, and we adhere to ad specialty standards guidelines for sublimation dyeing, branding, logoing and other requirements for you advertising requirements, or for the production of your shirts for your clothing line.
Our best-selling style of sublimation t-shirts (wholesale) are made with our super-soft, 100% polyester fabric. Our Unisex Polyester Sublimation T-Shirt (Product #26051) for wholesale purchases is a great choice.
A few of the product details include:
T-shirts manufactured in the U.S.A.
30/1 100% Polyester fabric (4.4 oz. per sq. yd.)
Set-on rib collar design
Tape shoulder-to-shoulder
Side-seamed
Double-needle sleeve hem and bottom hem
Tear-away labeling
Standard sizing available (xs, sm, md, lg, xl, 2x and 3x)
Currently available in "White" for the best sublimation dyeing/printing results
Custom Apparel Sublimation: Polyester T-Shirts at Wholesale
Of course, the benefits of using the sublimation dye process for ad specialty designs results in vivid, durable, photographic-style design reproduction. The dye is literally infused into the polyester fabric under high temperatures. This results in graphics that are usually sharper and more durable than traditional silk screen printing, and of course the entire shirt can be dyed with graphics including the front, back and sleeves. The process of sublimation for t-shirts (wholesale, customized) offers a more durable, wearable image that stands up to repeated washing.
Currently, the process is used on white apparel made of synthetic fabric specifically polyesters. With sublimation dye, your custom design (or printing from photographs/digital files) sensibilities can take flightyou can literally use almost in type of design scheme with a wide color palette for outstanding results!
Feel free to review any information about our fabric blends and product details. We offer apparel for sale online direct and for wholesale. We have a variety of fabric blends that include organic bamboo, fine jersey, fleece, 100% organic cotton, polyester, RPET (recycled polyesters and plastic fibers), and various blends of our fabricsyou will frequently notice "Tri-Blend" in or listings and fabric blends are of differing percentages.
Contact Royal Apparel for Sublimation T-Shirts (Wholesale)
Besides discounting pricing (wholesale) on sublimation t-shirts or other apparel, our business customers can take advantage of business-to-business services. We offer wholesale pricing, custom garment production, custom sizing, re-labeling services or private labeling, tear-away labeling, inventory stocking, custom production runs, quick sample garment sample production, fast turnaround times and competitive lead times to market, and domestic and international shipping.
After you set up a wholesale account for your business, contact Royal Apparel about custom apparel manufacturing and finishing services to meet your business requirements. Businesses are welcome to call Royal Apparel direct, toll-free nationwide at 866-769-2517.