USA-Made Hoodies Direct from Royal Apparel
Sign Up for a Wholesale Account
USA-Made Hoodies for Wholesale or Retail
Royal Apparel is one of the few remaining domestic clothing manufacturers and we also offer USA-made hoodies for wholesale or retail. Our line of attractive and comfortable fleece hoodies (wholesale) are available as inventory-stock items direct from our online store or you businesses can choose custom-manufactured fleece hoodies with or without embellishments such as embroidery, private labeling (re-labeling services available) or even tear-away labels. We manufacture apparel in the USA including our pullovers and fleece hoodies and guarantee that our products are manufactured in "sweatshop free" conditions.
You can contact Royal Apparel in Hauppauge, New York, by calling us at 866-769-2517.
USA-Made Fleece Hoodies from Royal Apparel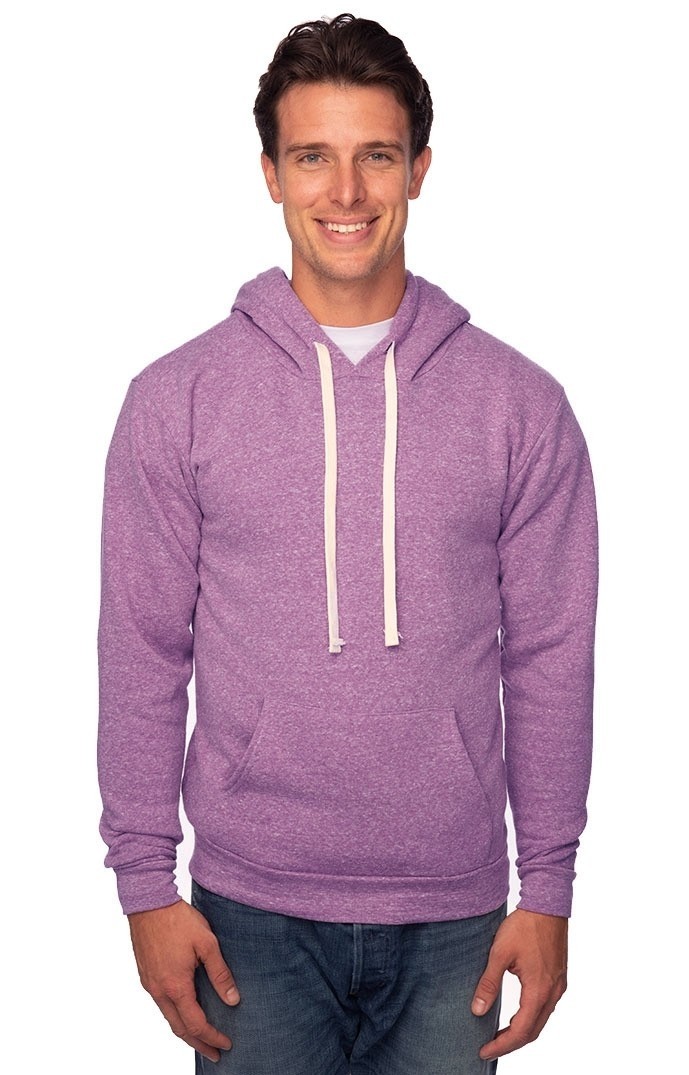 Our fleece hoodies, pullovers and hooded sweatshirts are available in many sizes. These items are ideal apparel for cooler spring and fall days. Royal Apparel offers wholesale customers a wide range of production services including custom clothing production, sizing and finishing options. If your company opts for custom fabrication services, we will need your design tech-packs, your product and sizing specifications, your preferred fabric(s), and other pertinent details about customization, branding, logoing, silkscreen printing, embroidery or additional sewing.
Royal Apparel is an ASI member and we offer quality design and silkscreen printing services meeting all ad specialty standards. Of course, businesses are welcome to buy any of our current inventory stock clothing or clearance apparel.
Our USA-made hoodies include the following product styles:
We also offer Organic Full Zip Hooded Sweatshirts, Organic-Hooded Pullover Sweatshirts, Infant Full Zip Hooded Sweatshirts and Toddler Full Zip Hooded Sweatshirts as well. All of these items, particularly if customized, make for ideal union apparel (wholesale), promotional wearables, for sports teams and athletics, and for general individual use on cooler days throughout the year.
USA-Made Apparel and Business-to-Business Clothing Customization Services
We offer our business customers an assortment of B2B services, general apparel manufacturing and customization services at wholesale pricing rates. We offer embroidery services, re-labeling services, additional sewing services, silkscreen printing, custom sizing, custom manufacturing and other useful services in order to customize garments, fleece hoodies and pullovers for your own resale, distribution or retail sales. We encourage you to learn more about our products and to learn about our fabric blends and your options. We encourage companies to review our organic clothing options, and other ecologically-sound fabric blends including RPET and organic viscose bamboo options.
Contact Royal Apparel today so you can begin purchasing clothing and fleece hoodies at our wholesale rates. Businesses are welcome to call us toll-free, nationwide at 866-769-2517.