Sign up for a Wholesale Account
Wholesale Apparel Made in the USA
Royal Apparel is a wholesale apparel, quality clothing and garment manufacturer that is committed to producing apparel that is "Made in the USA" in sweatshop-free conditions. We offer individual wholesalers and other business customers a wide range of options for wholesale apparel that is ready for shipping, inventory stocking, custom finishing or manufactured per you company's specifications and requirements.
Individual customers are of course always welcome to order the items that they want direct from the Royal Apparel online store.
For Durable Wholesale Apparel—Contact Royal Apparel
Call Royal Apparel Toll-Free: (866) 769-2517
B2B Wholesale Apparel Options
With Royal Apparel as your company's manufacturer and supplier, you always have options for wholesale apparel. Besides custom manufacturing services from your company's specifications, tech-packs/designs and fabric options, we provide a range of services from production start-to-finish, so, you always have options. Additionally, Royal Apparel is committed to providing business-to-business customers, distributors, clothing lines, private brands, clothing stores and even individual customers with options including affordable eco friendly clothing.
Royal Apparel provides wholesale apparel with many options including: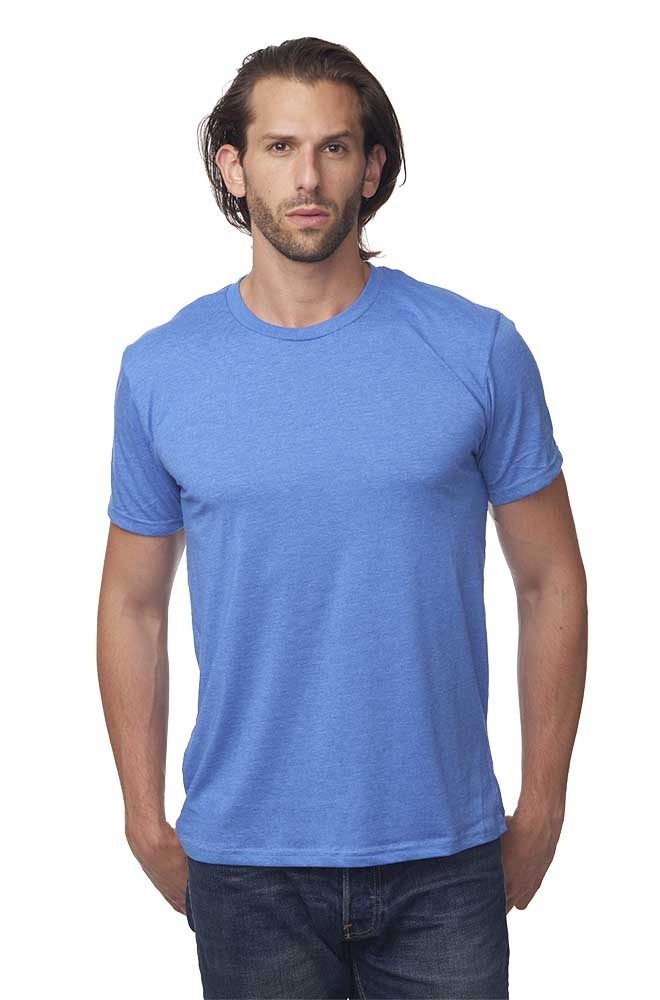 Blank t-shirts, shirts and other garments
Bulk resources including t-shirts, pullovers, unisex shirts, tank-tops, long sleeves, short sleeves and many other garment options
Inventory stocking from our current production line(s) available through our online store
RPET blends or environmentally friendly fabric made of recycled polyesters and plastics
Standardized (or custom) sizing options to fit most adult women and men, sizing options for teens, youth and even toddlers
Finishing Options for Wholesale Apparel and Custom Production Runs
Some of our wholesale apparel finishing options for wholesalers, clothing distributors and private label brands include:
ASI wear and apparel or ad specialty apparel finishing according to the specifications and standards from the Advertising Specialty Institute®
Dip dyes for finished garments
Embroidery services
Sewing services
Sheer burnout style shirts and apparel
Silkscreen printing services
Tear away labels for customer convenience
Wholesalers and individual customers are always welcome to buy Royal Apparel's sale apparel, clearance and discontinued clothing.
Wholesale Apparel and Custom Production Runs
For wholesalers and business clients, sign up for a wholesale account for wholesale apparel pricing, free freight shipping in the contiguous US (for qualifying purchases online meeting current minimum purchase orders), and for custom production runs. For custom production, we can begin to produce your apparel quickly, upon client approval of sample garments. Most clothing production runs can be out to clients in as little as a month or a few weeks depending on the size, quantities and complexity of the order.
Let us know how we can produce the finished garments that you need for resale or for sale direct to customers.
Contact Royal Apparel Today for Wholesale Apparel Purchases
Call Royal Apparel Toll-Free: (866) 769-2517
Business Fax: 631-922-8438
Register: Wholesale Apparel Account