Wholesale Cotton Headbands Are Available from Royal Apparel
Set Up a Wholesale Account to Buy Wholesale Cotton Headbands, Accessories and Clothing
Wholesale Cotton Headbands Made in America Are Available from Royal Apparel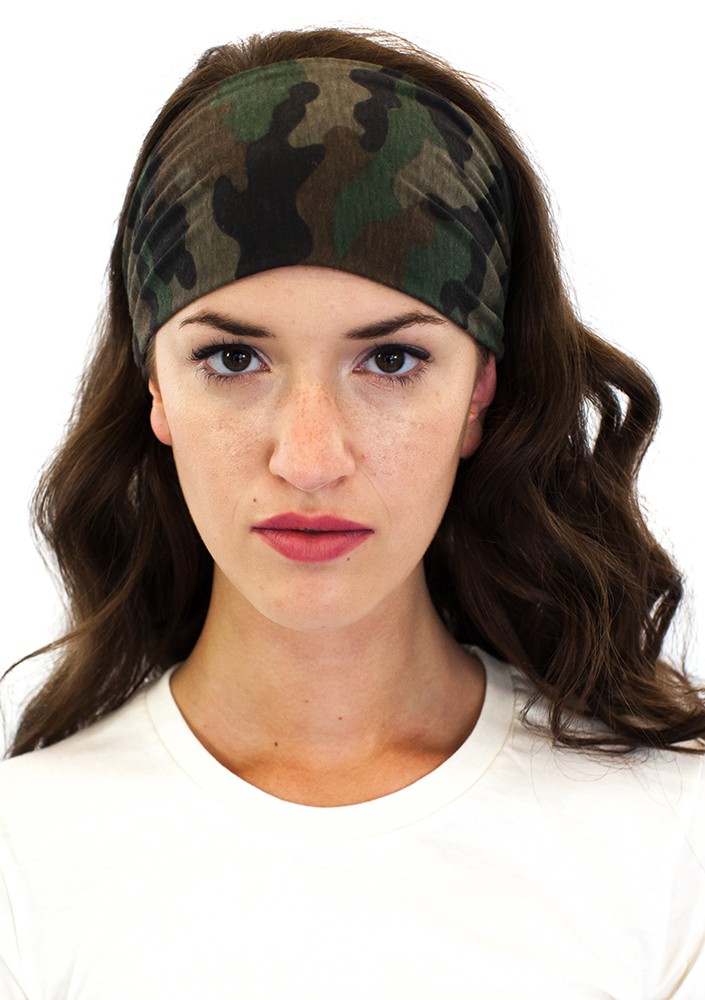 Royal Apparel is a leading, U.S. clothing manufacturer committed to producing sustainable fashions, clothes, shirts, wholesale cotton headbands, activewear, and accessories. We are an ASI member. We are committed to producing clothing using innovative styles and fabric blends, and we produce eco-friendly clothing, blanks, or organic clothes, and organic apparel for wholesale. As an ASI member, we are committed to "sweatshop free" clothing manufacturing or fair trade standards, and our sustainable clothing meets or exceeds ASI organic apparel standards, and specifications for ad specialty printing for blanks.
Royal Apparel uses a variety of organic fabrics and organic fabric blends using our traditional fabric such as fleece, fine Jersey, Triblends, Polyester, Rayon, and other fabric combined with organic cotton, organic hemp, organic bamboo, or other options. We use 100% certified organic cotton, organic viscose bamboo, organic viscose hemp, and fabric blends using these blends with recycled Polyester and plastic fiber fabric, or RPET. We also produce Polyester blank shirts which are ideal for sublimation dyeing.
You may contact Royal Apparel, or order direct from our online store. If your business is interested in blanks, clothing customization, or custom, American-made clothes and accessories, feel free to call us at 866-769-2517.
Wholesale Cotton Headbands Are In-Stock at Royal Apparel
You can review our product descriptions of our wholesale cotton headbands and related sustainable fashions. Please take a few moments to learn more about our wholesale cotton headbands, activewear and related accessories:
You may be interested in ordering some of our other accessories such as Women's Unisex Beanie #7250, Unisex ECO Triblend Beanie #12250, or the Unisex Organic RPET Beanie #96250. You may also download (pdf file) or request a print version of the Royal Apparel Catalogue of our inventory stock. We do add new clothing styles and fashionable, comfortable, sustainable fashions throughout the year, so be sure to check the store periodically or review the New Styles section of our store.
Contact Royal Apparel for Wholesale Cotton Headbands or for Custom Manufacturing Services
Royal Apparel is a leading American manufacturer committed to producing a wide range of sustainable fashions from shirts to activewear to accessories, we have an extensive stock available online to retail shoppers as well as businesses. We stock clothes distributors, private labels, clothing stores, and other clients. We also offer business-to-business services from clothing finishing and customization, producing blanks for customers, or manufacturing completely customized clothing per business client requests and specifications. You can purchase inventory stock using our B2B wholesale pricing including for wholesale cotton headbands, or you can request full-service, custom clothing manufacturing and finishing services. We also provide re-labeling services of our inventory items to meet your current stocking requirements. Royal Apparel offers business customers quick turnaround times for sample garment(s) or quick turnaround times for entire custom production runs.
Contact Royal Apparel for wholesale cotton headbands, other accessories including beanies wholesale, or our various activewear products. Business customers may contact us direct to discuss bulk ordering, about purchasing blanks, for custom manufacturing services, or for private labeling options. You may call Royal Apparel direct, toll-free at 866-769-2517.