Wholesale Eco-Friendly Yoga Bag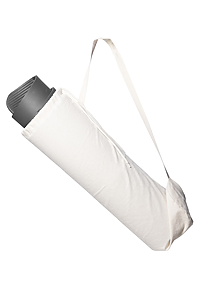 Made from 100% Organic Cotton our sustainable bags, totes and zipper pouch collection provide a "Green" alternative to synthetic bags.
Great for customers heading to yoga class, the beach or grocery store our organic bags are a necessity! Our Yoga-Bag is a great for any type of athletics. A favorite of the promotional products industry, our sustainable bags provide a great medium for embroidery, screen-printing, and other embellishment techniques including multiple colorways and fabric weights. All our bags are made with premium organic cotton to last customers a lifetime!
Tote Bag Material & Benefits
All totes & bags are eco-friendly and made in the USA. We value creating our products with the highest quality and sustainable materials. Our bags are made of "100% GOTS Certified Organic Cotton".