Wholesale Jogger Sweatpants Available from Royal Apparel
Set Up a Wholesale Account with Royal Apparel for Wholesale Jogger Sweatpants
American Clothes Manufacturer Produces Sustainable, Wholesale Jogger Sweatpants and Activewear
Royal Apparel is a U.S. manufacturer of various styles of clothes including styles wholesale Jogger Sweatpants and other types activewear products. We offer an extensive selection of clothes at any given time and we also offer business customers the options of custom clothes manufacturing and apparel finishing services, which are ideal for private labels, clothes suppliers or distributors, for retail clothing chains or any business interested in offering clientele eco-friendly clothing. We also produce a wide range of American-made clothing including sustainable clothes options and blanks for custom-finishing options such as printing, embroidery, or additional sewing.
Royal Apparel is committed to using sustainable fabrics for a wide range clothing styles. We offer fashionable, comfortable, and practical clothing including activewear and wholesale jogger sweatpants, and we also us various traditional fabric options made of our blended with organic fabrics. As an ASI member, we are committed to producing "sweatshop free" clothing at wholesale for resale or custom finishing as needed. Royal Apparel also meets ASI organic apparel specifications and we are a "sweatshop free" clothing manufacturer with a union shop in New York.
Businesses may contact Royal Apparel or call us direct at 866-769-2517. You may sign up for a wholesale account and order direct through our store online, or businesses may contact us about custom manufacturing services, to request blanks, or for other business-to-business services.
Learn More About Royal Apparel's Wholesale Jogger Sweatpants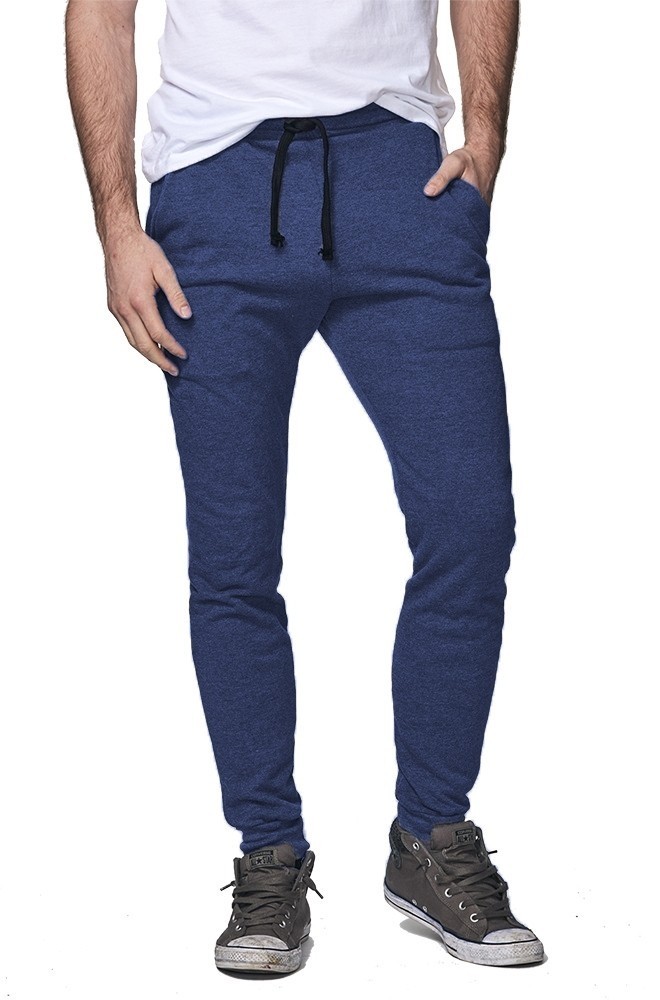 Retail customers or business customers interested in purchasing our wholesale jogger sweatpants, leggings, pants or similar items at the Royal Apparel online store. You can find clothing items by categories or feel free to look through the product category sections. Customers or businesses may download the current Royal Apparel product catalog. You may want to check out a few related search terms as well when you are reviewing your options at Royal Apparel. Feel free to search for "Jogger Pants", search for "Jogger Pant", or search for "Fleece Joggers" for example, at the Royal Apparel online store. Businesses can review our Made in the U.S.A. Sample Pack (SMPPKUS Royal Apparel Sample Pack Made in USA Styles) for additional options, or feel free to look through any of our sample packs for a selection of clothing styles, cuts or related items for your company.
A few of our wholesale Jogger Sweatpants, or retail, include:
A few other items that may be of interest include: our Combed Spandex Jersey Leggings (1007 Combed Spandex Jersey Leggings), Eco Triblend Spandex Jersey Leggings, or Combed Spandex Jersey Yoga Pant (1004 Combed Spandex Jersey Yoga Pant). You can also review Royal Apparel's innovative fabric blends, blend ratios particularly for organic or sustainable clothes options. Also, please review our other product options and our sizing chart for additional product details.
You may download the current Royal Apparel product catalog.
Contact Royal Apparel to Stock Your Inventory of Wholesale Jogger Sweatpants and Activewear
Contact Royal Apparel about our business-to-business services including wholesale pricing rates—set up a wholesale account with Royal Apparel to purchase wholesale Jogger Sweatpants or to purchase any of inventory stock. For completely custom apparel or for a custom variant of our wholesale Jogger Sweatpants, please let us know about your requirements. We do business customers quick turnaround times on sample garment production and quick turnaround times on entire production runs.
Once again, you can review the Royal Apparel online store or the catalog to find out about the types of clothes that are available as well as specifications, colors, sizing and other pertinent details. If your business has not set up a wholesale account, please do so in order to purchase inventory stock including sustainable fashions, or other clothing at wholesale pricing. Business customers may reach us with questions about our sustainable fabrics and inventory stock options or about our fabric options or blends that are available for custom clothing production runs. You may call Royal Apparel at 866-769-2517, or you can reach our sales team by e-mail at: sales@royalapparel.net.