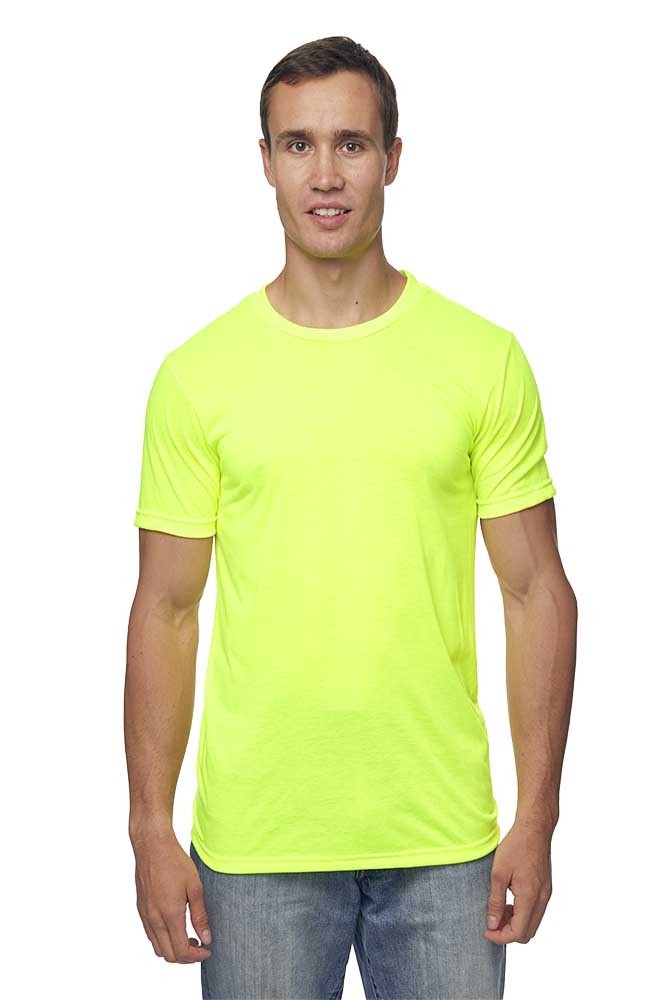 Wholesale Neon Blanks
Wholesale neon blanks in a variety of colors and styles are ideal for basic apparel sales or for custom embroidery, designs and silkscreen printing. We keep a close eye on the latest styles and create apparel that will last you wash after wash. Neon colors are perfect for fundraisers, events, or just getting your brand noticed.
Royal Apparel manufactures exclusively in the USA and we can guarantee that our clothing lines are "sweat shop free," as we handle every step of the production. Royal Apparel's blank t shirts are ideal for retail sales, fundraisers or just to stock commercial clothing inventories.
We also offer customization and special production for business clients including embroidery, silk screen printing, premium knits and even 100% organic cotton blank t shirts and other garments for all age groups from infants, toddlers, kids, youths, teens, to adult sizes for women and men (or unisex styles). Learn about fabric choices and product details for blank t shirts; additionally, we can provide custom fabrics and specialty design, embroidery and silkscreen printing services for our business customers. We also stock premium knit garments "Made in the USA" and sale apparel available through our online store.
All in-stock catalog items are available for direct B2B sales (or retail). Set up a wholesale account with us today! Your account can be set up here, and is always free to join!