Inventory Stock and Custom-Made Wholesale Raglan Shirts for Leisure and Sports Activities
Sign Up for a Wholesale Account!
Royal Apparel Offers Businesses Wholesale Raglan Shirts Made in the U.S.A.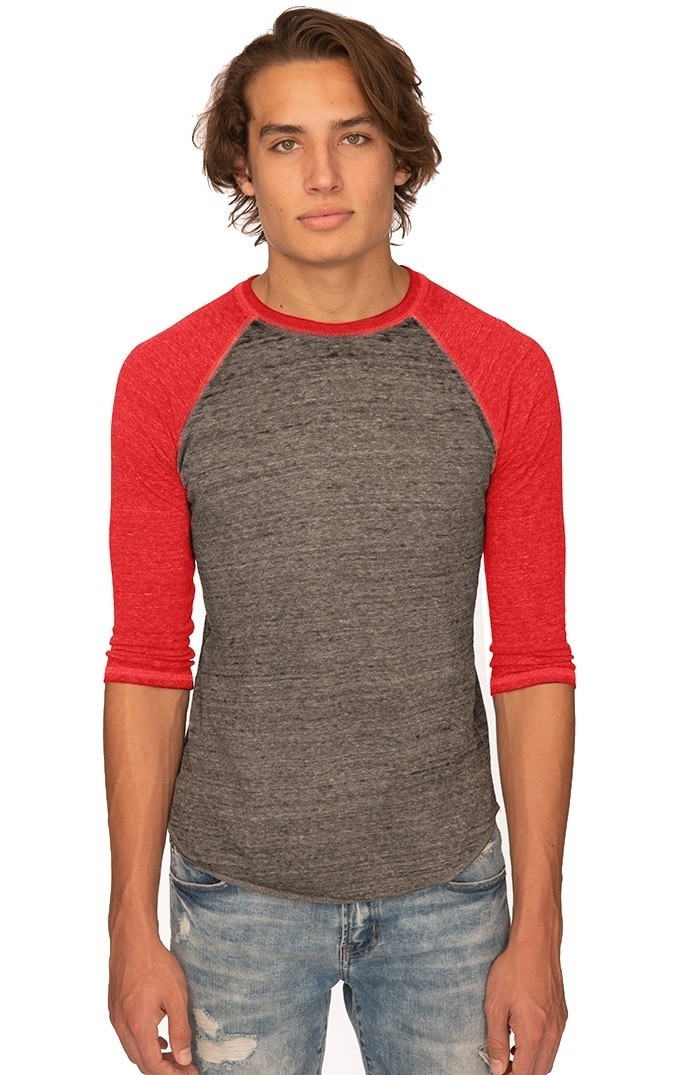 If your company is looking for wholesale Raglan shirts for private labels, brand clothing, customization or just for resale, then be sure to review the products available from Royal Apparel. We have several styles of inventory stock Raglan-style shirts, sweatshirts and pullovers available for immediate sale or customization. These shirts are available in specific colors, color combinations and piece cuts. We also offer business who have a wholesale account with us the option of customizing inventory stock shirts, such as printing, silkscreen printing, embroidery, sewing, etc., or business can choose the option of utilizing our custom apparel manufacturing and finishing services for shirts for resale, for private labels or for logoed/branded or company-wear. Royal Apparel is an ASI member, therefore, we adhere to national ad specialty production and printing standards. Additionally, our wholesale Raglan shirts are manufactured domestically, right here in the U.S.A.
Contact Royal Apparel about your company's specific wholesale requirements or for custom-made apparel. Royal Apparel is a wholesale, U.S. apparel manufacturer, and we can ensure that all of our clothing is indeed manufactured in "sweatshop free" conditions at our manufacturing facility. Businesses (and retail customers) may call Royal Apparel direct, toll-free at 866-769-2517.
Wholesale Raglan Shirts: New Royal Apparel Leisure and Sports Attire
Royal Apparel currently offers five different styles of wholesale Raglans shirts for sports activities and leisure wear. From replicating classic sports attire and baseball shirts, to just plain comfortable shirts ideal for any relaxing day, Royal Apparel has you covered. These five styles are available for direct retail sale to individual customers and we also offer business clients wholesale pricing and custom production and finishing services for private labels, fundraising, local sports teams and clubs or for other uses. Business are welcome to order direct inventory stock shirts in the available colors listed in standardized sizing, or contact us about your needs for custom production services including quick turnaround times on sample garment production and competitive lead times to market.
Our line of retail and wholesale Raglan shirts includes:
We also offer other fabric blends including fine jersey, fleece, and various blends of fabrics. We have environmentally-friendly fabrics as well including organic bamboo, 100% organic cotton, and RPET (recycled polyester and plastic fibers). Be sure to review specific information about our fabric blends and product details.
We offer companies a wide range of business-to-business services—just let us know what your need for your apparel and customization. If you do not have a wholesale account, then sign up for one to take advantage of wholesale pricing, business services and custom production runs using sublimation for shirts at wholesale.
Business customers are welcome to contact Royal Apparel about wholesale Raglan shirts or other services. You may call us direct, toll-free at 866-769-2517.