Wholesale Tie Dye
Check out our USA Made Tie Dye Apparel here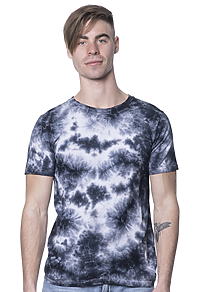 Wholesale Tie Dye Apparel
Our Wholesale Tie Dye Apparel is perfect for anyone in the industry of Retail, Promotional Products, Branding, or Screen-printing looking for fashion forward apparel in a variety of vibrant colors and patterns
Wholesale Tie Dye Fabrics:
50/50 Cotton/Polyester
Modal/ Poly Blend
100% Cotton
Fashion Fleece
Royal Apparel is known for its large, continuously growing collection of high-quality fabrics, styles, and colors. We offer a variety of Sustainable and Essential Fabrics in a variety of styles
Sustainable Fabrics
Essential Fabrics
Benefits of Signing up for a Wholesale Account
View wholesale pricing and inventory
Place sample and bulk orders, with NO minimums on orders
Eligible for our free freight program
Sign up now for an account with us to see wholesale pricing on our Tie Dye Apparel!
Once approved, you can take advantage of our SAMPLE PROGRAM to see and feel for yourself our quality apparel
Learn More about Customizing your Wholesale Tie Dye Apparel
Make our Wholesale Tie Dye Apparel your own with our re-labeling, private labeling, and custom-made clothing options. Our Wholesale Tie Dye Apparel is screen printing friendly, as well as great for embroidery, and embellishment. Our tear-away and re-label options make your customization process even easier. Contact us today to get a quote on your custom order!
Located in Hauppauge, New York we are extremely hands on with the production of our apparel. We are known for our quick turnaround time and our SAME DAY SHIPPING on stock items purchased before 2pm EST. Royal Apparel is Proudly USA made specializing in Eco-friendly sustainable fabrics. We are "sweatshop free" clothing manufacturer and an ASI and SAGE member.