Viscose Bamboo T-Shirt Manufacturers: Royal Apparel Offers Organic Blends
Environmentally-Friendly Apparel from New York, Viscose Bamboo T-Shirt Manufacturers
If you are looking for an American manufacturer for your line of apparel, Royal Apparel is one of the few American manufacturers for domestic clothing. We offer several fabric blends including organic cotton and viscose bamboo; we are t-shirt manufacturers with innovative fabric blends including organic cotton clothes, RPET (recycled polyesters and plastics) and viscose bamboo and organic cotton. We offer many types of apparel and unisex garments to fit most sizes from infants and toddlers to men and women.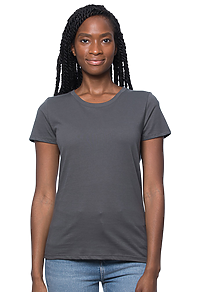 We are introducing this new fabric blend of organic cotton and viscose bamboo for t-shirts at wholesale pricing, and also for retail sales. The first products in this line are our Unisex Viscose Bamboo Organic Tee (Product #73051) that is available in sizes ranging from extra-small to 3X (3-times extra-large). We are pleased to be viscose bamboo t-shirt manufacturers in business in the U.S.A.. We also offer a wide assortment of organic shirts and apparel as well.
Businesses are welcome to contact Royal Apparel in Hauppauge, New York, for inventory stock sales and/or custom garment production and finishing services. You can call us, toll-free at 866-769-2517.
Choose New, Organic Cotton and Viscose Bamboo T-Shirts at Wholesale
As organic cotton and viscose bamboo t-shirt manufacturers, we offer innovative, environmentally-friendly clothing at affordable prices (wholesale or retail). This new fabric line is a fine, organic bamboo, Jersey-style t-shirt manufactured utilizing organic viscose bamboo and organic cotton for the fabric. This fabric blend is 70% viscose bamboo, and 30% combed, ring-spun organic cotton (4.3 ounces per square yard). This blend provides a silky, soft fabric manufactured using sustainable and renewable materials. This effort to offer environmentally-friendly apparel is indicative of our ongoing commitment to providing our wholesale business clients and retail customers with additional fabric options for ecologically-friendly clothing lines and brands.
Currently, this new organic cotton and organic viscose bamboo fabric blend is available in five attractive colors. Your color options include Canvas (Bamboo Natural), Cocoa (Bamboo Brown), Eclipse (Bamboo Black), Frost (Bamboo White), and Midnight (Bamboo Navy). If your current clientele is interested in ecologically-friendly clothing, then order from your viscose bamboo t-shirt manufacturers at wholesale pricing today!
We encourage our business-to-business (B2B) clients to learn more about our products and to review your fabric blends and options, specifically, organic fabric and apparel options.
Wholesale Pricing from Your Viscose Bamboo T-Shirt Manufacturers
If you do not have a wholesale account with Royal Apparel, then, by all means, sign up for a wholesale account so you can take advantage of our wholesale pricing and additional customization services. Royal Apparel wholesale accountholders may purchase inventory stock, sale and inventory clearance items, or request custom manufacturing and finishing services. If you need apparel with your branding or require other custom-finishing, then we can offer a variety of B2B services for our business customers.
Eligible wholesale orders can qualify for our free, freight truck shipping rates. We can make other shipping arrangements as requested from our wholesale accountholders.
Apparel Finishing Services for Business Customers
As viscose bamboo t-shirt manufacturers, and custom manufacturers for a wide range of garment styles, we offer many customization services for finishing your apparel. If you are interested in custom designs, ad specialty finishing or other services, then contact Royal Apparel about a production run to meet your business needs. We will require tech-packs for custom sizing and/or designs. We do offer quick turnaround times for sample apparel/garment production.
Royal Apparel is an ASI member, and we meet ad quality design specifications and standards, particularly for silkscreen printing services. Besides discounts, B2B wholesalers are welcome to take advantage of any of our business services. Business customers always have options at Royal Apparel including custom apparel manufacturing and finishing services.
A few of our business service options include: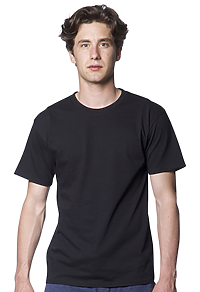 Custom, organic cotton, RPET or viscose bamboo t-shirt manufacturing
Apparel customization to meet your company's designs, this includes non-standard sizing options and finishing services
Branding or re-branding your wholesale clothing selections
Embroidery services
Environmentally-friendly fabric options including organic cotton clothing selections, viscose bamboo and organic cotton blends, and RPET blends (recycled polyesters and plastics)
Re-labeling services and/or tear-away labels
Silkscreen printing service meeting ASI standards
Additional sewing services, as requested
Inventory stocking and/or custom production runs
Domestic and/or international shipments to warehouses or retail outlets as requested
After you have your wholesale account set up, feel free to contact Royal Apparel about current inventory purchases, custom finishing, or custom production runs. Just let us know how we can accommodate your business requirements and/or clothing finishing needs.
Business customers are welcome to call Royal Apparel nationwide at 866-769-2517.