Businesses May Purchase Beanies Wholesale from Royal Apparel
Set Up a Wholesale Account to Purchase Clothing and Beanies Wholesale
American-Made Beanies at Wholesale for Commercial Clients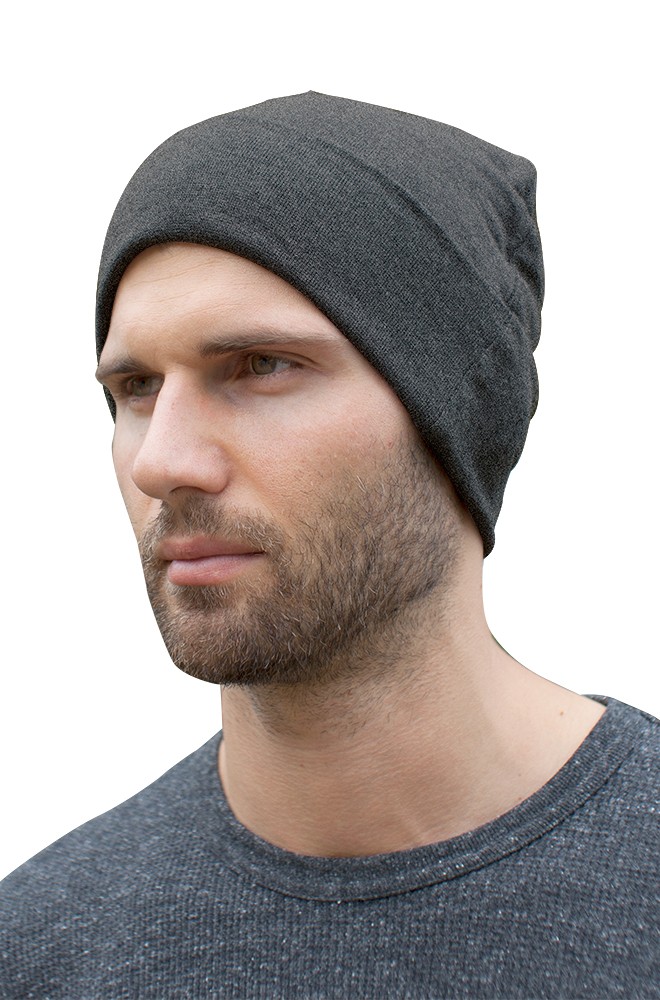 Royal Apparel invites businesses of any size to take a look at our inventory, innovative fabric blends, finished clothing stock, and beanies at wholesale or retail. Individual retail shoppers and our business customers can rely on Royal Apparel for high-quality production standards and continuing commitment to producing a wide range of eco-friendly clothing, and blanks or organic apparel wholesale, direct, or you may request custom manufacturing services.
Royal Apparel is an ASI member, and we are committed to producing sustainable fashions and high-quality clothing providing individuals and business clients the option of purchasing affordable, domestic clothing, made in the U.S.A. We also run a union shop at our production plant in Hauppauge, New York. As an ASI member, we also meet industry-standard, best practices in producing sustainable clothing that meets or exceeds ASI organic apparel standards, specifications, or ad specialty requirements for printing.
Royal Apparel uses a variety of organic fabric blends and blends or traditional fabric with organic cotton, organic viscose hemp, organic viscose bamboo, and other options. We use 100% certified organic cotton, viscose bamboo, viscose hemp, and fabric blends comprised of these fabrics as well as a comfortable, recycled Polyester and plastic fiber fabric, or RPET.
So, whether your order inventory stock including beanies at wholesale, or you intend to purchase blanks or finished clothing in our inventory stock, individual shoppers and business customers can rely on the fact that we are a "sweatshop free" clothing manufacturer, that supplies clothing businesses with "sweatshop free" clothing. You may contact Royal Apparel direct or you may reach us nationwide at 866-769-2517.
Royal Apparel's Standard Beanies Wholesale or Retail
This high-quality, great-feeling, comfortable beanie is ideal for everyday use. This Unisex Beanie Hat is perfect for everyday use, sports or as activewear. These beanies at wholesale are made with our fine blend of cotton, Polyester and Spandex and is available in "a one size fits most" style accessory product. And, this is another American-made product manufactures in New York by Royal Apparel. We think you will appreciate well-made, durable, styles and comfortable beanies at wholesale (and retail).
The Unisex Beanie #7250 features:
-Knit fabric style with Spandex for added durability, comfortability, and for stretching which is ideal in activewear
-30/1 50/50 cotton/Polyester combination with Spandex
-Fabric blend: 48% cotton/48% Polyester/and 4% Spandex at 6.7 ounces per square yard
-Unisex Beanie
-One size of our beanie for wholesale fits most adult women and men
-Length from Tip to Hem = 11-½"
-Bottom Opening = 9-¼"
-This Unisex Beanie Hat is available in the following standard colors: Black, Heather Charcoal or Heather Smoke
Business customers may order blanks of almost any style of clothing that we have in our online inventory. Royal Apparel does offer customers re-labeling services, so, if you need blanks or finished goods for resale, for a private clothing brand or line, for chain clothing stores, or for other commercial reasons, then please ask us about blanks for re-labeling. Your business can order this beanie or other eco-friendly style beanie at wholesale. If you are interested in either style of beanies (wholesale or retail), you may order our standard beanie or our eco-fashion version. Our other standard beanie is made using a blend of four fabric materials.
New Fabric Blend for Sustainable Clothing and Eco-Fashion, Activewear Beanies at Wholesale
Our Unisex ECO Triblend Beanie Hat is a high-quality, domestically-manufactured, or American-made, beanies at wholesale for business customers or retail for individual shoppers. This environmentally-friendly sustainable beanie for men and women offer comfort and warmth on those chilly days. This beanie is produced from recycled eco-organic fibers wit organic cotton as the primary fabrics in a blend of four separate fabrics. And, with the comfortable combed spandex in the mix, this is also great for general activities or for sports and exercise.
The Unisex ECO Triblend Beanie #12250 features:
-Knit with Spandex adds durability, and stretches for additional comfort
-Eco Triblend fabric blend with a ratio of 1 x 1 Rib with Spandex
-Fabric blend: 48% RPET Polyester/36% Organic Cotton/12% Rayon/4% Spandex at 7.0 ounces per square yard
-Length from Tip to Hem = 11-½"
-Bottom Opening = 9-¼"
-Clean finish to bottom
-This Unisex beanie is eco-friendly and this beanie for wholesale is available in the following colors: Eco Tri Charcoal, or Eco Tri Grey
Related headwear or accessories that you might be interested in include: Women's Accessories, our Women's ECO Triblend Headband, our Women's Triblend Headband, our Women's Camo Headband, Women's Activewear, Men's Accessories, or Men's Activewear. If you are interested in other product categories, by all means, please review content in Royal Apparel's online store, or download or request a print version of the 2017 Royal Apparel catalogue and inventory.
Contact Royal Apparel for Beanies (Wholesale) or Custom-Made Clothes
Royal Apparel offers individual retail customers and wholesale business clients an extensive inventory stock of sustainable, eco-conscious clothing items including beanies at wholesale, or retail. We are pleased to offer clothes that are made in the U.S.A. including cold weather wearables and exercise clothes, sportswear or activewear products as well. You may want to check individual categories in our online store for beanies wholesale, or for other types of accessories for women, men and for infants, toddlers, kids or teenagers. And, just a reminder, that we do add new products throughout the year including new types of fabrics or ratios of fabric blends that continues to expand our product line of sustainable eco-fashions.
Let us know how we can help your business! If you have eco-conscious shoppers, then we can stock your product line or store with a wide range of sustainable clothing products. Our business customers may request full-service, custom clothing manufacturing and finishing services and provide re-labeling services to meet your current stocking requirements, and this also includes blanks of inventory stock items in our online store. We do offer business customers quick turnaround times on sample garment production as well as quick turnaround times on entire production runs, usually one or two months on most orders.
Contact Royal Apparel for beanies wholesale, for accessories wholesale, or for other clothing items wholesale. Business customers may contact us direct to discuss bulk ordering, ordering blanks, custom manufacturing services, or for private labeling options for your business, or other options.
You may call Royal Apparel direct, nationwide at 866-769-2517.