Union Wholesale Shirts from Royal Apparel
Sign Up for a Wholesale Account
American Manufacturer of Union Wholesale Shirts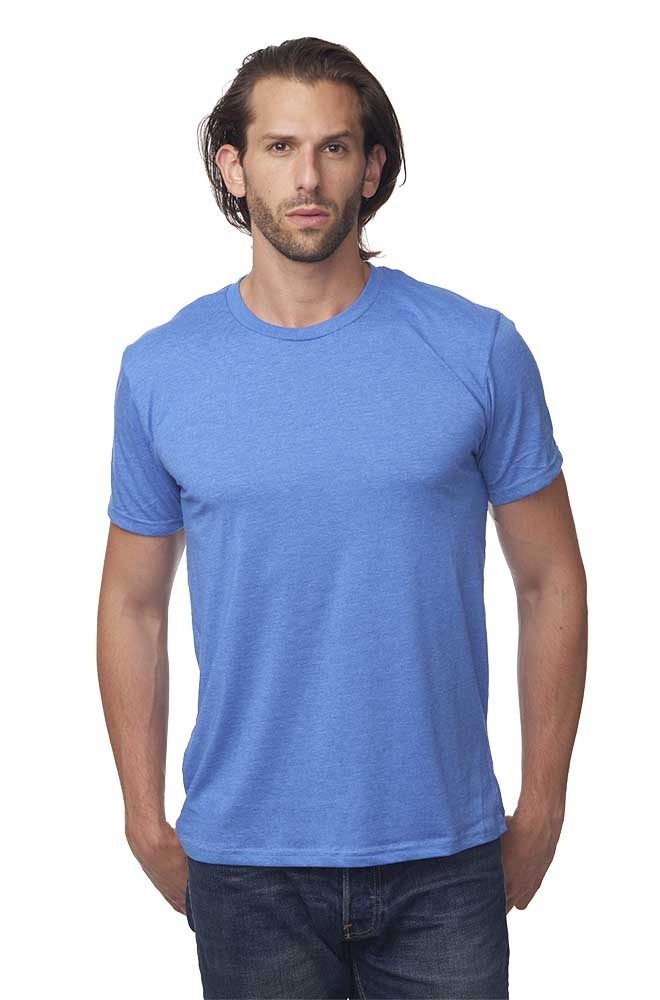 Union wholesalse shirts are available from a union shop and domestic clothing manufacturer. If your business, private label, organization, event fundraiser, or even union is in need of American-made shirts, t-shirts, sweatshirts or other apparel, then be sure to review the products available from U.S. manufacturer Royal Apparel in Hauppauge, New York. We are proud to be a domestic U.S. manufacturer that continues to offer high-quality clothing, fine jersey-style t-shirts, t-shirts, sweatshirts, fleece hoodies and other garments made in the U.S.A.
We can guarantee all of our customers, wholesale or retail, that we manufacture clothing in a 100% "sweatshop-free" production facility. Additionally, we offer environmentally-friendly clothing fabrics, and since we are an ASI member, we adhere to quality ad specialty production and garment finishing standards.
Sign Up for a Wholesale Account and Contact Royal Apparel for Union Wholesale Shirts and Custom Apparel
Businesses, private labels, organizations and even unions are welcome to contact Royal Apparel in order to purchase any of our inventory stock clothing, on-sale or discounted clothing, which is available through or online store. For custom manufacturing runs or other finishing services, please sign up for a wholesale account to begin your custom production and garment finishing.
You may call Royal Apparel, toll-free, nationwide at 866-769-2517 regarding any product questions or for inquiries about wholesale pricing, custom clothing manufacturing, apparel finishing services, or custom production requests.
Fine Jersey T-Shirts Made by a Union Shop Available at Wholesale
Fine jersey fabric and ever-popular t-shirts make ideal daily and outdoor wear or promotional clothing. Part of our new line of apparel includes a standardized shirt that is ideal since it is made in a union shop; wholesale shirt pricing available. The specific product listing is the 5051UNN Unisex Union-Made Fine Jersey Tee. This quality t-shirt offers you a fine, jersey-style shirt produced from 30/1 combed, ring spun 100% cotton (4.4 ounces per square yard) that has a "set on rib collar," a double needle sleeve hem and bottom hem, in a tape shoulder-to-shoulder style with a side seam. This is a variant of our best-selling jersey-style t-shirt manufactured using our super-soft, fine jersey fabric—and it is made in America! Our standard color selection for this shirt includes: Asphalt, Black, Navy Blue, Royal Blue and Red.
At Royal Apparel, you can have union wholesale shirts for resale with the option of customization—custom sizing available on custom production runs, although our standard sizing accommodates most age groups and sizes. We also offer additional fabric blends including fine jersey, fleece, blended fabrics (Triblend), organic fabric and apparel options, 100% cotton, RPET (a blend of recycled polyester and plastic fibers), and even an organic bamboo and cotton option. So, be sure to learn more about our product details, as we offer a variety of options.
Additional Services for Manufacturing and Finishing Union Wholesale Shirts
Business may take advantage of our wholesale pricing options and apparel customization and finishing services once you have a wholesale account. Royal Apparel is an ASI member that meets ad specialty sewing, embroidering and other production standards for design durability. We offer a wide range of custom apparel manufacturing and finishing services to our wholesale clients.
Some of our specific apparel customization services include the following:
Wholesale apparel sales from our inventory stock, discontinued and sale items and the option of custom union wholesale shirts manufacturing, sewing, embroidering and other finishing options—we need tech-packs for custom manufacturing or predetermined designs
Apparel customization services to meet your specific designs, branding elements, event details, promotional details or other specific information
Custom production run service including: rapid sample garment prototype production, quick production runs and turnaround times, competitive lead times in production
Inventory stock sales
Private labeling
Sewing services (patches, union patches/logos, etc.)
Standard and non-standard sizing options for apparel and union wholesale shirts—review our sizing chart for clothing
Tear-away labels
Additional services as requested
We can gladly customize your union wholesale shirts or other apparel using high-quality, ad specialty finishing services and/or a combination of our additional wholesale services.
Contact Royal Apparel for Your Union Wholesale Shirts
You may contact Royal Apparel with questions about inventory stock sales or custom union wholesale shirts, t-shirts or other apparel. Feel free to ask any question about custom production run(s), additional sewing services, labeling options or other customization options.
Business customers (wholesale, distribution or retail) may call Royal Apparel toll-free, nationwide at 866-769-2517.