American Wholesale Apparel Online—Order Direct from Royal Apparel
Royal Apparel Sells Wholesale Apparel Online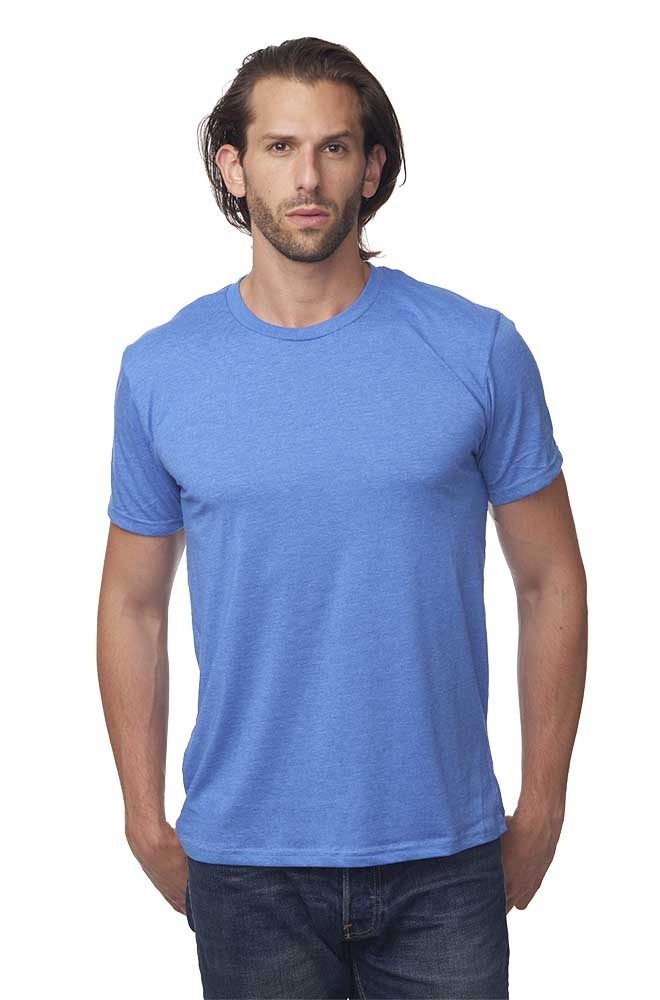 Royal Apparel is an American manufacturer that offers retail and wholesale apparel online. You can order inventory stock and clearance apparel direct from our online retail store, or as a wholesale business customer, you can request custom clothing finishing options or we can produce garment samples and perform a custom production run based upon your company's specific requirements, custom sizing, silkscreen printing, embroidering, re-labeling or other finishing based upon your needs. If you are looking for a supplier for your own or for retail clothing, feel free to contact Royal Apparel about your company's apparel needs.
You may call Royal Apparel, toll-free, nationwide at 866-769-2517.
Choose a Wholesale, U.S. Apparel Manufacturer for Your Business
We are one of the few remaining domestic manufacturers and we offer innovative and organic fabric blends as well as finishing services. Your business can rest assured that your clothing, unless noted otherwise, will be fully manufactured and assembled in the U.S. As your wholesale, U.S. apparel manufacturer, we can also guarantee that all of our clothing is "sweatshop free."
If do not have a wholesale business account with Royal Apparel, then, sign up for a wholesale account in order to take advantage of wholesale pricing, custom sizing and/or additional services. Additionally, wholesale orders may be eligible for free, freight truck shipping rates. We can also make other shipping arrangements.
Review information about our fabric blends and product details. We offer wholesale apparel online in a variety of fabric blends including organic bamboo, fine jersey, fleece, organic cotton, RPET (recycled polyester and plastic fibers) and various blends of fabrics.
B2B Finishing Services for Wholesale Accountholders
Besides discounts, wholesalers and Royal Apparel's business-to-business clients can take advantage of our business customization services. Business customers always have options at Royal Apparel including custom apparel manufacturing and finishing services. We are an ASI member, and therefore, we adhere to ad specialty standards guidelines for any printing, silkscreen printing, embroidering, logoing, branding or other requirements for you advertising needs.
A few of our direct B2B wholesale options include:
Apparel customization to meet specific business customer requirements
Standard sizing or customized non-standard sizing
Branding, logoing or other ad specialty requirements
Environmentally-friendly fabrics and blends for your custom apparel needs; your options include organic cotton clothing options, bamboo and RPET blends (recycled polyesters and plastic blends) and mixed fabric blends
Re-labeling services for your company's private labeling
Silkscreen printing that meets ASI printing standards
Tear-away labeling
Additional sewing services
Inventory stocking, domestic or international shipments
For any business needing customized, ad specialty wholesale apparel online or specific production runs, we will need your specifications, tech-packs and approval of sample garments for full production runs. We do offer business customers competitive lead times in getting clothing designed, manufactured, shipped, and to market.
Contact Royal Apparel for Wholesale Apparel Online
After you set up your wholesale account, contact Royal Apparel about for any inventory stock customization, branding, logoing, sewing, silkscreen printing or additional embroidering services that you need. Business customers can review our inventory stock and sales items for wholesale apparel online. For custom manufacturing requests, we will need your specific information for production.
Just let us know how we can accommodate your particular company's business requirements for durable, high-quality clothing. Business customers are welcome to call Royal Apparel direct, toll-free at 866-769-2517.