Businesses, Sign Up for a Wholesale Account
Royal Apparel Manufactures in the USA
Wholesale blank hoodies including the following styles: wholesale fleece hoodies, fleece zip-up hoodies and wholesale hooded sweatshirts, or pullovers and long-sleeve thermal wear are available direct from Royal Apparel. Be sure to order blanks, monochrome hoodies, finished inventory stock items or custom-made hoodies for your business or resale. Signing up for a wholesale account at Royal Apparel is easy and business-to-business (B2B) services include wholesale pricing options, blanks, custom manufacturing, ad specialty finishing services, or finished inventory items available through Royal Apparel's online store.
Royal Apparel manufactures apparel domestically and we guarantee that your hoodies are "made in the USA." Wholesale blank hoodies and other garments manufactured by Royal Apparel—namely, you can sell American-made clothing at retail. We offer business-to-business or B2B wholesale clients options for fabrics. Royal Apparel currently has premium knits, fleece for your wholesale blank hoodies, 100% organic cotton fabric, RPET blends made from recycled polyester fabric and plastic fibers; additionally, we have sheer burnout styles available for short-sleeves and shirts.
Learn more about Royal Apparel's fabric options and product details.
Order Your Wholesale Blank Hoodies Today!
Call Royal Apparel Toll-Free: (866) 769-2517
Blank Apparel and B2B Finishing Options for Wholesalers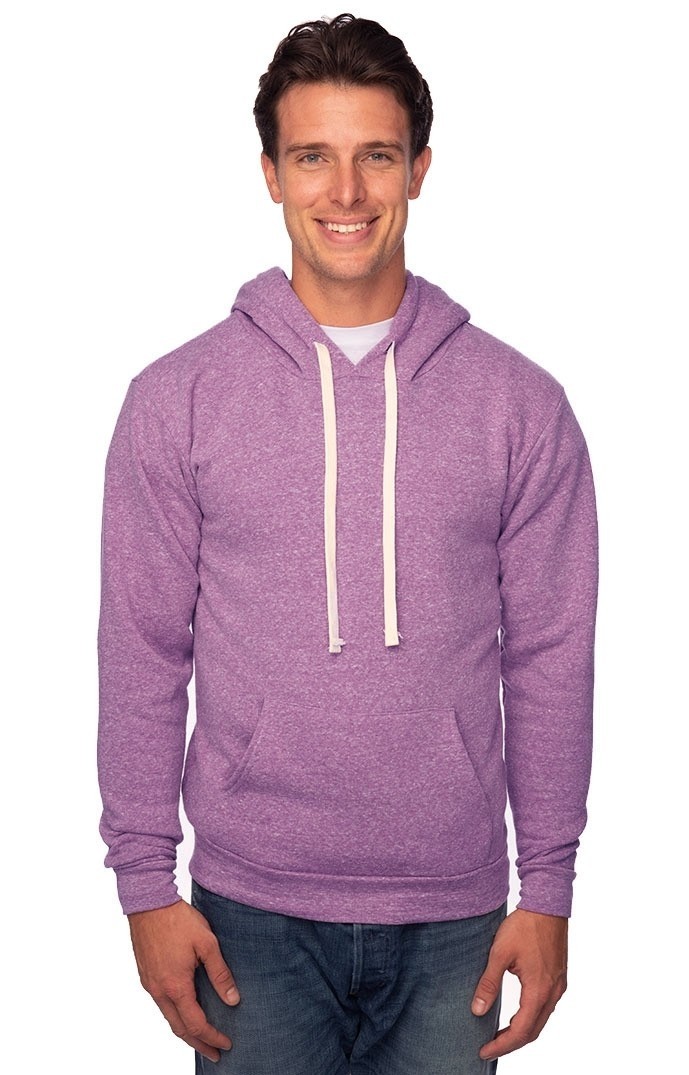 Royal Apparel offers American-made wholesale blank hoodies, fleece-wear, sweatshirts, hooded sweatshirts, long-sleeves, thermal wear, pullovers, shirts, t-shirts, short sleeves, tank tops, and even toddler-wear in our variety of fabrics. We can sell garments direct as blanks or as finished apparel. We accommodate standard sizing for men, women, teens, youths and toddlers. Custom sizing options are also available to B2B customers.
Once we have your company's tech-pack(s) for custom manufacturing, Royal Apparel can turnaround sample garment quickly. Upon approval, we can produce your blanks or finished hoodies and other apparel for your business or for end-user retail stores. Wholesalers are, of course, welcome to purchase any of inventory stock apparel or hoodies direct from the Royal Apparel online store.
Our general and custom finishing services for wholesale blank hoodies, or hooded sweatshirts, includes the following options:
- Blank hoodies (blanks)
- Monochrome hoodies
- Blank zip-up style hoodies
- Fleece hoodies (finished)
- Fleece zip-up style hoodies
- Custom manufacturing services
- Custom sizing options upon request
- Ad specialty finishing options (finished apparel meeting ASI apparel standards)
- Private labeling and/or rebranding service—essential services for clothing distributors or end-user retailers
- Tear Away Labels for private brands or retailers
- Hooded sweatshirts (blanks)
Business customers may purchase any of our clearance and sale apparel, although quantities of specific items or styles may be limited. If you do not have a wholesale account with Royal Apparel, go ahead and sign up—it is quick and easy. Let us know how you want wholesale blank hoodies or finished apparel made to suite your company's requirements.
Contact Royal Apparel for Wholesale Blank Hoodies
Call Royal Apparel Toll-Free: (866) 769-2517
Business Fax: (631) 922-8438