Jogger Pants at Wholesale Pricing Rates for Royal Apparel Business Customers
Businesses: Sign Up for a Wholesale Account for Jogger Pants at Wholesale!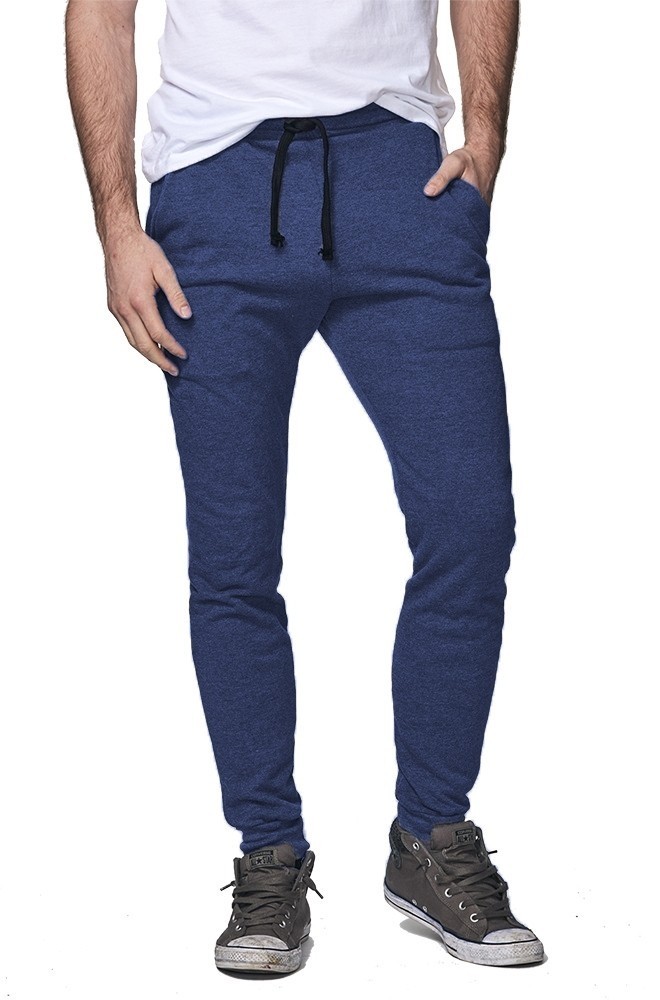 Do You Need a Supplier of Exclusive Jogger Pants at Wholesale?
Royal Apparel is a U.S. clothing manufacturer with an extensive inventory clothing including jogger pants at wholesale. We sell retail through the Royal Apparel online store and we are ASI member committed to producing a wide range of organic clothing for the retails market and for at wholesale for our business customers. We also offer full-service custom manufacturing for businesses and for Private Labels.
We would like to let you know that much of our manufacturing is in New York. That is right, we are a U.S. company producing high-quality, sustainable fashion clothing. We also produce ASI organic apparel meeting industry standards of production and sewing, but also blanks for the best results for silkscreen printing or sublimation dyeing depending on the needs of our business customers for customization. We offer exclusive clothing. Royal Apparel is one of a few U.S. organic clothing companies and we are committed to manufacturing "sweatshop free" clothing or fair trade wholesale clothing.
You can rely on us as an eco-friendly manufacturing whether you are shopping retail or need an entire custom production run of clothing or jogger pants at wholesale.
Current Inventory Stock Jogger Pants (Wholesale or Retail), Yoga Pants and Leggings
Royal Apparel manufacturers and stocks a changing inventory—we add products throughout the year along with our usual annual product line of new styles. We can custom manufacture jogger pants, yoga pants, leggings, sweatpants or similar garments based on our designs or your company's specifications.
Feel free to search the Royal Apparel online store for Women's and/or Men's "jogger pants" or "jogger pant" or "jogging pants" or even "leggings" to see our main examples including Unisex jogger pant(s) at wholesale or retail. We even offer a Yoga Pant for women! You can take a look at individual product pages for more details about sizing, material/fabric blend, production information and also for your color or style options.
Royal Apparel Has a Wide Range of Sustainable Fabrics, Blends and Standard Fabrics
We encourage any business customers to take a serious review of Royal Apparel's general product information. We offer a wide range of fabrics and blends, many of which are organic and/or sustainable. Royal Apparel offers a wide range of fabric blends and eco-friendly fabrics including 100% organic cotton, a blend of viscose bamboo with organic cotton, viscose hemp with organic cotton, Triblend (Rayon, Polyester and cotton) and many blends of Triblend with our organic cotton. We also produce stand fine Jersey style fabric as well as Jersey with organic cotton. Additionally, we offer fleece, and we have blends of fleece with organic cotton; or choose Henley/Raglan style fabric or the blends with organic cotton.
Additionally, Royal Apparel offers recycled Polyester and recycled plastic fiber fabric or RPET. We produce further sustainable RPET fabrics blended with organic cotton and/or other fabrics. We also offer 100% Polyester for blanks, which is ideal for sublimation dyeing that requires vibrant graphics reproduction.
Order Inventory Stock or Request B2B Custom Manufacturing
Royal Apparel has an extensive inventory of sustainable clothing and we add new products throughout the year. Since we manufacture most of our own clothing, we can offer companies, clothing chains, suppliers or distributors, or private labels full-service, business-to-business, custom clothing manufacturing and apparel finishing services. We can also offer business customers quick turnaround times for sample garment production using your specifications and tech-packs, as well as quick turnaround times on full production runs.
Royal Apparel offers start-to-finish garment manufacturing and finishing services. Let us know how we can help your business!
Contact Royal Apparel for inventory stock for your business, or take advantage of our wholesale pricing and order direct from the Royal Apparel website. Also, be sure to request custom manufacturing and/or apparel finishing services for your company as needed.