Royal Apparel Is a Unique Blank Apparel Supplier and Manufacturer
Royal Apparel Offers Wholesale Pricing for Business—Sign Up Today!
American Clothing Manufacturer Royal Apparel Is a Unique Blank Apparel Supplier
American clothing manufacturer, supplier, online-retailer and union-shop, Royal Apparel, produces an extensive assortment of clothing styles and options for direct retail sale and for wholesale supply direct to business-to-business customers. We also offer a wide range of wholesale blank apparel to customers large and small including individual clothing stores, private labels and private brands, to suppliers, distributors, clothing chain stores and to corporations. Since we produce a large inventory of clothing styles for retail, we offer businesses the option of choosing blanks and/or custom-made garments for silkscreen printing, sublimation dyeing, embroidery or other finishing.
Business customers, wholesale apparel vendors, distributors, suppliers, corporate clothing chains/brands, private label/private brand companies and individual retailers may contact Royal Apparel in Hauppauge, New York. Once you set up a wholesale account, you are eligible for wholesale pricing rates on your orders of any of our current inventory stock items. Your business may also request custom sample garment production—we do need your tech-packs and specifications—custom clothing production runs, customization of blanks or inventory stock garments to meet your specific requirements. Businesses and individual shoppers may call us toll-free at (866) 769-2517.
Ad Specialty Quality, Unique Blank Apparel from Supplier Royal Apparel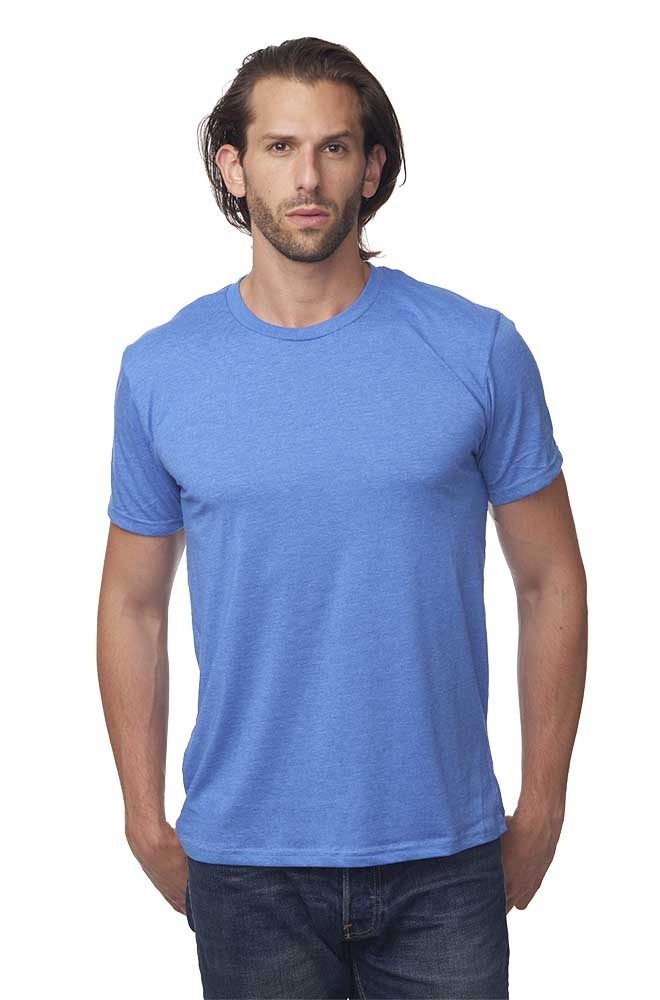 Our blanks, including our unique blank apparel supplies, and our custom-finishing services meet ASI standards. Royal Apparel is an ASI member, therefore, we manufacture clothing, particularly our blanks to meet ASI standards for silkscreen printing, sublimation dyeing and other procedures. These blanks meet or exceed industry-standard, ad specialty production and finishing requirements—and, your business can request custom-manufacturing as well. Royal Apparel also produces ASI organic clothing (100% certified organic cotton and a blend of organic bamboo and bamboo cotton—we also offer recycled Polyester options as well). Our ad specialty-quality clothing stands up to general wear and washing. Royal Apparel offers companies quick turnaround times for producing sample garments, and also quick turnaround times on completing custom clothing production runs and custom-finishing services, particularly for the unique blank apparel you need from a supplier.
Royal Apparel is one of the remaining, American manufacturers that can guarantee that clothing is manufactured under "sweatshop free" conditions. We produce American-made clothing at a union shop in New York. We have some garments in our inventory stock that are produced, or partially manufactured, overseas, but we can guarantee that these items are manufactured according to our standards—specific clothing items are marked in the product listing details in our specific product pages.
Choose Unique Blank Apparel from Supplier Royal Apparel
As wholesale blank apparel suppliers and wholesale apparel vendors we would like for you to know that almost any of our shirts are available as blanks in standard sizing, or your business may always request custom production runs or custom-finishing meeting ASI standards. As a unique blank apparel supplier, we would like to let you know that besides our blanks for listed inventory, we also offer specific, unique blanks including: 26051 Unisex Poly Sublimation Tee (a 100% Polyester shirt designed for the vibrant graphics reproduction required in the sublimation dying process), and also unique blank apparel supplies made by our union-shop, specifically our 5051UNN Unisex Union-Made Fine Jersey Tee, and our 65051UNN Unisex Union-Made Recycled Jersey Tee. We produce a wide range of other blanks including: a USA-made blank t-shirt supply, the previously listed blank sublimation t-shirts at wholesale, 100% certified organic shirts and apparel, wholesale organic bamboo clothing, wholesale union-made apparel, wholesale Triblend apparel, Raglan baseball shirts at wholesale, fleece hoodies at wholesale. We are also infant clothing wholesale suppliers.
Almost any of our listed shirts can be used as blanks. Royal Apparel offers several fine fabric options, all of which offer allows us to be a unique blank apparel supplier to business large and small. Our other fabrics, including various blends, may be used for blanks. We have 100% organic cotton blanks, bamboo and cotton blanks, an ecologically sound fabric, RPET, which is a mixture of recycled Polyester and plastic fibers, fine jersey, Triblend apparel (usually Polyester, Rayon and cotton) and we also have fleece, which is ideal for hoodies and some of our other clothing options. You may learn more about the fabrics and blends available from Royal Apparel, you unique blank apparel supplier by reviewing Royal Apparel's fabric blends, and businesses may be interested in reviewing Royal Apparel's standard sizing chart.
Opt for Customization Services from Your Unique Blank Apparel Supplier
Almost any of our inventory stock clothing, sales or discontinued items may be purchased for your business or private label. As a full-service, U.S. clothing manufacturer, Royal Apparel can supply you with custom-finished garments from our inventory including our unique blank apparel options for your supply, or you may request custom garment production based upon your own designs, sizing and graphics (dyeing or printing) requirements. Royal Apparel provides a wide range custom clothing manufacturing and finishing services including B2B services, such as: ad specialty quality finishing meeting industry ASI standards, supplying blanks in a wide range of styles, supplying clothing in bulk, custom manufacturing, sample garment production and quick turnaround times for custom production runs, embroidery services, private labeling, re-branding/re-labeling services, sewing, shipping and inventory-stocking services, silkscreen printing, standardized apparel sizing (custom sizing on custom production runs), tear away labels, wholesale pricing, and additional services as requested.
Contact Your Unique Blank Apparel Supplier, Royal Apparel
If your businesses, clothing line, private label, or even non-profit fundraising organization is looking for an exceptional quality, unique blank apparel supplier or company to custom- finish clothing, then be sure to contact Royal Apparel for more product and service information. B2B customers may contact us direct about manufacturing and customization service requests, to ask about available fabric and blend options or other product details. Businesses, be sure to set up a wholesale apparel account with us in order to take advantage of wholesale pricing rates and business services. Businesses and individual retail customers may reach us toll-free, nationwide at (866) 769-2517.