Wholesale Blank Apparel Suppliers: Choose American-Manufactured Clothing and Blanks for Customization Available Direct from Royal Apparel
Set Up a Wholesale Account with Royal Apparel, Your Wholesale Blank Apparel Suppliers
Is Your Business Looking for Wholesale Blank Apparel Suppliers
If your company, clothing brand, private label, corporation, clothing chain or individual retail store is currently looking for wholesale blank apparel suppliers, we suggest that you go straight to an American manufacturer, Royal Apparel of Hauppauge, New York, who is also a clothing manufacturer of a wide range of styles of clothing including blank apparel. As one of the few remaining domestic, American clothing manufacturers and wholesale blank apparel suppliers to companies large and small, we can assist your business with a wide range of production and customization services, or you may purchase blanks and inventory stock items for your resale. Royal Apparel can guarantee all customers, commercial and individual retail customers, that whether you buy finished garments or blanks from us, that your apparel is manufactured under "sweatshop free" conditions. We do sell a few items made overseas, but those are easily noticeable in the actual product description and we insist that these garments are manufactured under "sweatshop free" conditions as well.
Business customers may call Royal Apparel toll-free, nationwide at 866-769-2517 for assistance with direct purchasesyou may purchase items direct through the Royal Apparel online store as well, or to discuss your requirements for private label services, customization of blanks, or custom clothing production runs including sample garment production. We offer our business-to-business customers quick turnaround times on sample garment production and also on full production runs and/or custom-finishing services. We do also offer a wide range of services to customize wholesale blank apparel supplied direct through Royal Apparel.
Inventory Stock Clothing and Wholesale Blank Apparel for Suppliers, Distributors and Retailers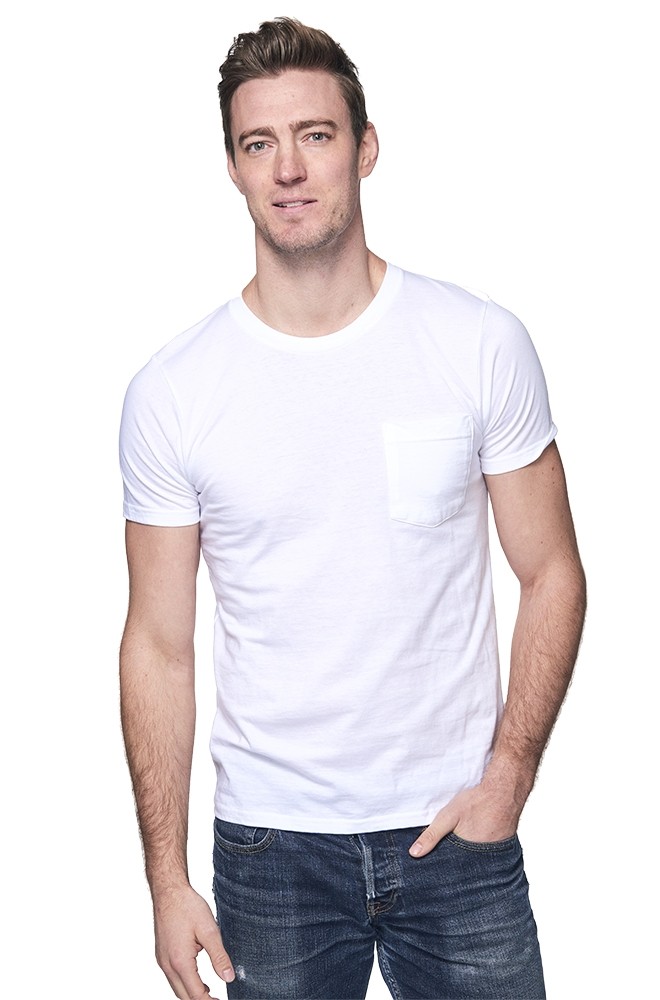 Royal Apparel maintains an extensive inventory stock of completely finished clothing including wholesale items and blank apparel for suppliers, distributors, private labels, chain stores, individual retail stores and also for our own retail customers. Royal Apparel is an ASI member and produces blanks, finished clothing and custom-printed clothing according to ad specialty standards. We produce a wide range of blanks including blank t-shirts, ASI organic apparel we are organic clothing manufacturersblank organic cotton shirts, organic bamboo blanks, 100% Polyester blanks for sublimation dyeing (review our Unisex Polyester Sublimation T-Shirt (Product #26051), which is made specifically for sublimation dyeing), blank RPET apparelRPET is our recycled Polyester and plastic fiber fabricand other goods for silkscreen printing, additional sewing, embroidery, general printing and for sublimation.
Business customers may take advantage of standard wholesale pricing rates for inventory stock purchases, for blanks and for our customization services. Businesses may review our inventory stock, which is available as wholesale apparel online. Please review the specific clothing product categories and individual pages for more details including about our standard fabrics and sizing options. You may review our standard inventory stock product pages at the Royal Apparel online store for more details.
Your Wholesale Blank Apparel Suppliers at Royal Apparel Always Have Options for Your Business
Royal Apparel offers our B2B customers with a wide range of custom clothing manufacturing and finishing services. Whether you need wholesale blanks or you need finishing services, or you need a manufacturer to produce custom garment for your private label or business, Royal Apparel is the company that you can rely on for superior quality U.S.A.-made clothing. Besides being infant clothing wholesale suppliers, Royal Apparel offers a wide range of clothing in sizes for toddlers, kids, youth and adult women's and men's sizes as well.
Some of our wide inventory stock of clothing includes these and other options:
Browse or download Royal Apparel's catalog so that you can see our current, extensive list of apparel and also your options and fabric options for each particular garment styles. Also, be sure that your company reviews our new clothing styles. Business may also purchase any sale, clearance or discontinued items direct through our online store.
As your wholesale blank apparel, businesses may request that Royal Apparel provide custom-manufacturing services or finishing services on wholesale blanks that meets your specifications. Royal Apparel offers a wide range of additional services, and businesses may want to take advantage of some of our services that are ideal for customizing blanks. We also offer business clients embroidery, additional sewing, private labeling, re-labeling services, silkscreen printing, tear-away labels and other services.
Contact Royal Apparel, Your American, Wholesale Blank Apparel Suppliers
Business customers, clothing suppliers and distributors, corporate chains, private labels/brands, and individual retailers may contact Royal Apparel for direct purchases of blanks or inventory stock items. You may also request inventory stocking from our current apparel line, custom-manufacturing services, or custom-finishing services for blanks. Call Royal Apparel at 866-769-2517 in order to purchase inventory stock clothing or wholesale blank apparel, or to discuss your company's requirements for custom production and finishing services.