Yoga Pants at Wholesale Direct from the Manufacturer, Royal Apparel
Businesses: Sign Up for a Wholesale Account with Royal Apparel
Leggings, Activewear, Jogger Pants, and Yoga Pants at Wholesale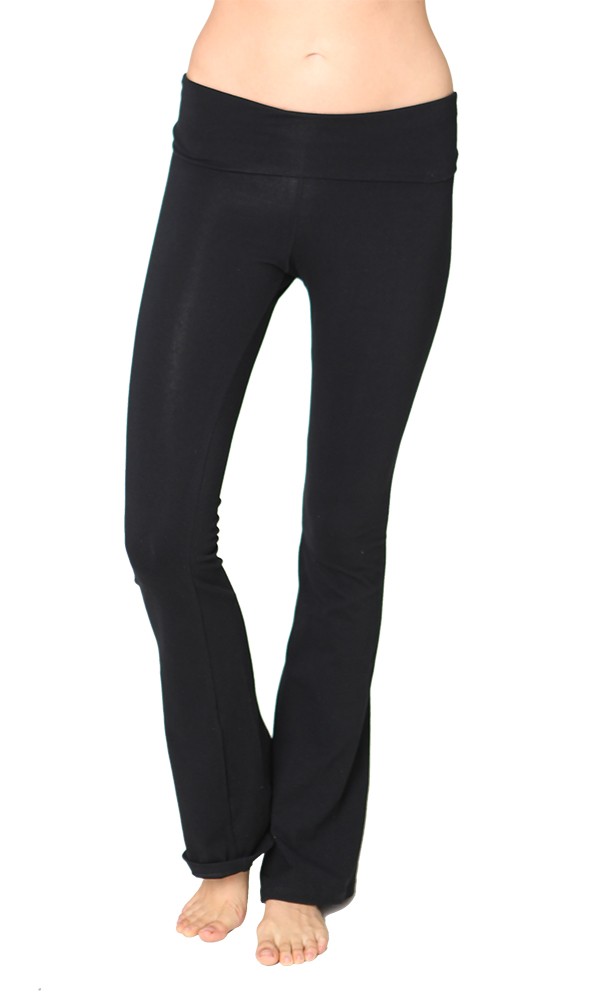 Royal Apparel is an American clothing manufacturer committed to producing a wide assortment of comfortable and fashionable clothes and that even includes leggings, activewear, sweatpants or joggers/jogging pants, and related items including our Yoga Pants at wholesale. Royal Apparel is also a union shop and we manufacture American-made clothing at our production facility in New York. We are also committed to offer our retail customers and our wholesale business customers and extensive selection of exclusive fabrics and design.
Royal Apparel is committed to producing sustainable fashions made with sustainable, environmentally-friendly fabrics and blends. Royal Apparel is an ASI member, and we manufacture ASI organic apparel, meeting industry best practices. We produce a wide range of clothing, blanks and wholesale eco-friendly brands for our business customers&, we also offer full-service, custom clothing manufacturing and finishing services for your own company's product line or for Private Labels.
We would like to let our retail customers and our wholesale business accounts know that we offer Yoga Pants (wholesale) that are wholesale eco-friendly brands. Royal Apparel has dramatically increased sustainable fabrics, blend and innovative option such as a recycled Polyester and plastic fiber option, or RPET. Royal Apparel is an organic clothing company committed to producing attractive, comfortable, and sustainable brands for our customers and business clients. Also, we are committed to producing "sweatshop free" clothing or fair trade wholesale clothing.
Yoga Pants at Wholesale for Royal Apparel's Business Customers
Royal Apparel is pleased to offer a comfortable, high-quality option for Yoga Pants (wholesale) as well as a variety of Women's and Unisex Activewear, Leggings and other clothing options. Our current Yoga Pant product details include:
Combed Spandex Jersey Yoga Pant - a comfortable and great feeling fabric, of combed Spandex for Yoga Pants; leggings that are comfortable for leisure-wear, for yoga exercise, or working out, or for doing your chores around the house; these Yoga Pants (wholesale or retail) are made of a fabric blend combining 92% Organic Cotton/8% Spandex; also, we would like to note that there is minimal shrinkage from washing; these Yoga Pants are available in colors including: Asphalt, Black, Navy, and White; we offer these Yoga Pant leggings in several sizing options including: Extra Small (XS), Small (S), Medium (M), Large (L), Extra Large (XL) and Double Extra Large (2X); and, of course, these Yoga Pants (wholesale or retail) are leggings made in the USA!
Be Sure to Review Some of Our Other Activewear, Jogger Pants and Leggings
Royal Apparel offers additional leggings, activewear products, Jogger Pants, and other related products. We offer our business customers that option of blanks, of inventory stock, or you can request a production run that meets your garment requirements.
Besides our Yoga Pants at wholesale, businesses and individual customers can learn more about these types of product, many styles are "unisex" and have several sizing options,review our sizing chart/product specifications. Take a few moments to review a few of our current inventory of styles:
Individual customers and businesses may also download the current Royal Apparel product catalog so you can review our extensive inventory of sustainable fashions, innovative fabric blends, and great styles.
Contact Royal Apparel for Yoga Pants at Wholesale
Business customers can set up a wholesale account with Royal Apparel to purchase inventory stock including Yoga Pants at wholesale or other styles. We produce exclusive products and of course we also produce blanks for business customers who need a quality garment for custom clothes manufacturing and apparel finishing services. We produce a range of innovative fabric blends, blend ratios, other production options, as well as offer business customers full-service manufacturing.
Feel free to search the Royal Apparel online store for any type of clothing, pants, Jogger Pants, Yoga Pants at wholesale, leggings, or other clothing. Contact Royal Apparel about inventory stock products, availability of blanks, private labeling options, or wholesale pricing for your business. You may call Royal Apparel toll-free at 866-769-2517.