Royal Apparel Manufacturers and Sells Fleece Joggers at Wholesale
American Manufacturer Produces Sustainable Fashions Including Fleece Joggers at Wholesale
Royal Apparel is an American clothing manufacturer committed to producing a sustainable clothing and we offer inventory stock of Fleece Joggers at wholesale and other clothing items available at wholesale. We are a union shop and we are also an ASI member, meeting stringent production standards for our organic, sustainable, environmentally-friendly fabrics and fabric blends. As an ASI member, we ensure that majority of our sustainable fashions and mixed blends now have some organic fabric in the blend. Business customers can rest assured that we manufacture most clothes entirely in the USA, and that we offer industry-best practices including offering ASI organic apparel.
We also offer business customers wholesale eco-friendly brands, wholesale pricing on our current inventory stock including blanks, custom manufacturing and finishing services and additional options. Business clients can choose our Fleece Joggers (wholesale), or other types of sweatpants, Spandex leggings at wholesale, our new Camo Fleece Jogger Pants (wholesale) or other USA-made leggings.
Royal Apparel, has become more of an organic clothing company over the last few years and even our older fabric blends like our Triblend (Rayon, Polyester and cotton) now use organic elements in producing the clothing. We also offer a recycled Polyester and plastic fiber fabric, or RPET, which is also used for many of our clothes. Royal Apparel is committed to producing attractive, comfortable, sustainable brands and fashions and that includes private label options as well. And, we are completely committed to manufacturing "sweatshop free" clothing and fair trade wholesale clothing. We also run a union shop in New York.
Businesses or retail customers may contact Royal Apparel direct regarding inventory stock purchases, or for business to request information on minimum wholesale orders, custom manufacturing, custom finishing services, private labeling, or for answers to other questions. Customers may call Royal Apparel toll-free at 866-769-2517. Businesses may contact us to discuss your requirements, specifications or request for custom manufacturing services.
View a Fleece Joggers Wholesale and Other Pants and Leggings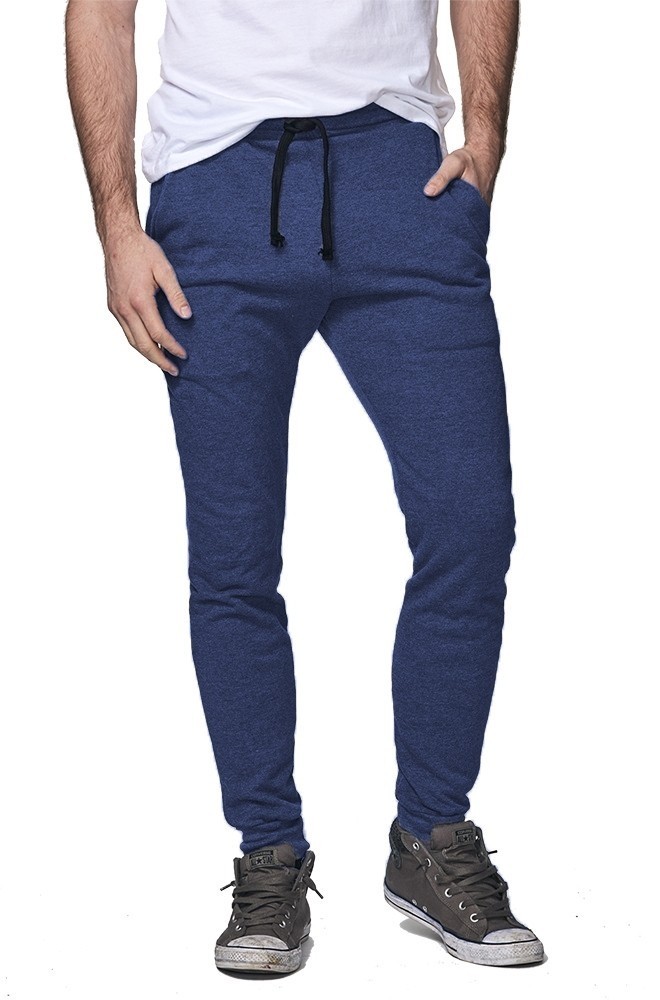 If you haven't found the fleece joggers at wholesale that you are looking for, then we recommend that you review one of the following pieces of clothing that we have available for retail or wholesale. Feel free to search throughout the Royal Apparel online store for additional pants, joggers, sweatpants or other types of leggings or clothes. You can learn more about our fleece joggers at wholesale by reviewing individual products and specific product pages.
Fleece Joggers (wholesale or retail) include:
Search for "Fleece Joggers" or search for "Jogger Pants" or you can search for "Jogger Pant" at the Royal Apparel online store. You may be interest in reviewing our Made in the USA Sample Pack (SMPPKUS Royal Apparel Sample Pack Made in USA Styles) for additional options.
We also recommend that you take a quick look through the following product options: Combed Spandex Jersey Leggings or Combed Spandex Jersey Yoga Pant. Individual customers and businesses may also download the current Royal Apparel product catalog, review Royal Apparel's innovative fabric blends, blend ratios, and other product options, including our sizing chart/product specifications.
Contact Royal Apparel for Fleece Joggers at Wholesale or for Custom Manufacturing
Businesses may purchase inventory stock including fleece joggers at wholesale. We are also a full-service, custom clothing manufacturer. We recommend that you take a quick look through our custom clothing manufacturing and clothes finishing services including private labeling services. Whether you represent one store or you represent a clothing chain looking for a reliable, American manufacturer that offers a wide range of sustainable fashions, you can request custom manufacturing. We offer quick turnaround times on sample garment production and quick turnaround times on production runs as well.
Businesses may contact Royal Apparel direct about inventory purchases or to request custom manufacturing and/or custom finishing services for clothing made to you preferred specifications. Additionally, business customers may or retail customers may call Royal Apparel direct, toll-free at 866-769-2517.