American-made, Plain Beanies - Wholesale Priced
Set Up a Wholesale Account to Buy Plain Beanies and Clothes Wholesale
American-Made, Plain Beanies at Wholesale for Business Customers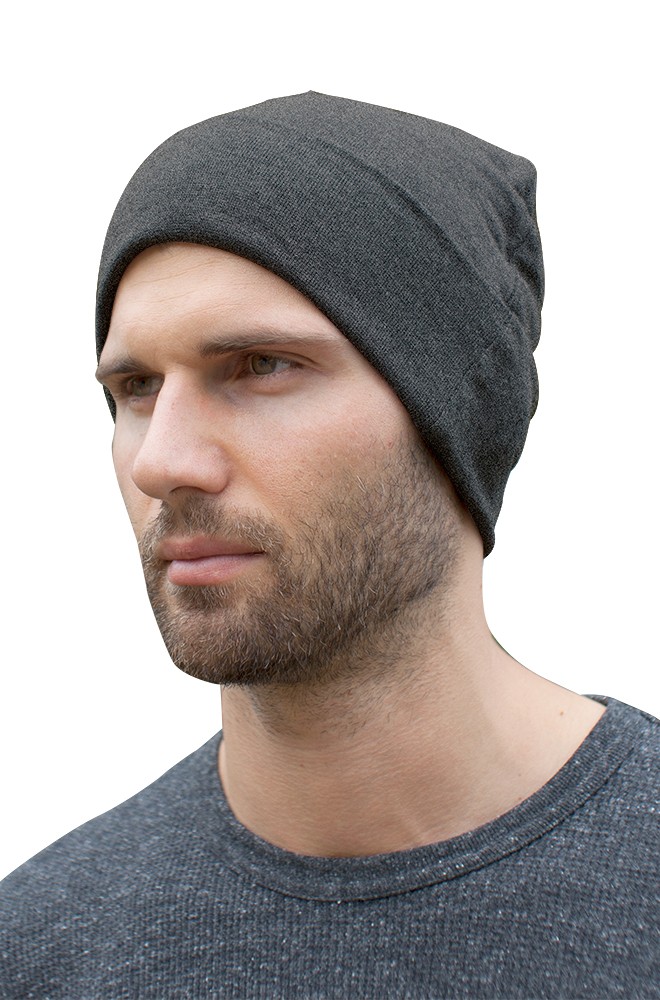 Royal Apparel is a leading, U.S. clothes manufacturer that offers blanks, inventory stock, plain beanies at wholesale or even wholesale cotton headbands, invites businesses of any size to review our online inventory for sustainable fashions, comfortable clothing, innovative fabric blends including a variety of organic blends of cotton, bamboo, hemp, and organic fabric used in environmentally-friendly fabric versions of our popular, traditional fabrics such as Polyester, Triblend (Polyester, cotton and Rayon), recycled Polyester and plastic fiber fabric, or RPET, fine Jersey-style fabric, shear fabric options containing some Spandex (look for leggings, yoga pants, or activewear in particular. We offer an extensive finished clothing stock including plain beanies at wholesale.
Almost all clothing items and accessories in our extensive Royal Apparel inventory are made in the U.S.A., in Hauppauge, New York, at our union shop. We are one of the few domestic clothing manufacturers that you can rely on for such an extensive inventory as well as fabrics and fabric blend options. We are also a full-service, clothing manufacturer that also provides business customers with custom clothing manufacturing and finishing services. Additionally, Royal Apparel is an ASI member, and we are committed to producing sustainable fashions and high-quality clothing. We can also produce blanks and finished goods for printing, and we meet standards for ASI organic apparel. You can purchase beanies at wholesale, other styles of clothing, all of which are "sweatshop free" clothing, that can also be high-quality, eco-friendly clothing.
You may contact Royal Apparel direct to buy plain beanies at wholesale, to purchase other clothing including accessories and activewear, or other products for your inventory stock. Your company may reach Royal Apparel toll-free, nationwide, at 866-769-2517.
Standard and Sustainable, Plain Beanies Wholesale
Royal Apparel stocks a couple of stylish plain beanies at wholesale. These beanies are high-quality, comfortable beanies that are ideal for everyday use. Our Unisex Beanie Hat #7250 and our Unisex ECO Triblend Beanie Hat are perfect headwear or activewear for everyday use. These plain beanies at wholesale are made with our fine blends. We offer a standard version and a more environmentally-friendly version for those eco-conscious shoppers. We think your business and your customers will appreciate well-made, durable styles of comfortable, plain beanies at wholesale (and retail).
The Unisex Beanie #7250 features:
Knit fabric style made with Spandex for added durability, comfortability, and for stretch which is ideal in activewear
30/1 50/50 blend of cotton and Polyester with Spandex
Fabric blend ratio: 48% cotton/48% Polyester/4% Spandex at 6.7 ounces per square yard
Unisex style plain beanie
One size fits most adult women and men
Length from Tip to Hem is 11-½"
Bottom Opening is 9-¼"
This Unisex Beanie Hat is available in the following standard colors: Black, Heather Charcoal or Heather Smoke
Plain beanies wholesale made in the U.S.A.
Our Unisex ECO Triblend Beanie Hat #12250 is a high-quality, domestically-manufactured, accessory item and our standard inventory stock plain beanies at wholesale or retail for individual shoppers. Business customers may order blanks of almost any style of clothing and that includes plain beanies at wholesale.
The Unisex ECO Triblend Beanie #12250 features:
Knit style with Spandex offers additional durability and stretch for additional comfort
Eco Triblend fabric blend with a ratio of 1 x 1 Rib style with Spandex
Fabric blend is 48% RPET Polyester/36% Organic Cotton/12% Rayon/4% Spandex at 7.0 ounces per square yard
Length from Tip to Hem is 11-½"
Bottom Opening is 9-¼" with a clean finish to the bottom
This Unisex beanie is eco-friendly
These plain beanies for wholesale are available in the following colors: Eco Tri Charcoal, or Eco Tri Grey
Plain beanies wholesale manufactured in the U.S.A.
And, since you are stocking plain beanies wholesale, you may want to consider some of the following accessory items as well. We produce: Women's Accessories, our ECO Triblend Face Mask #32130, our Triblend Face Mask #20130, our Women's Camo Headband #17130CMO, Women's Activewear, Men's Accessories, or Men's Activewear, or even wholesale Cotton Headbands.
If you are interested in other product categories, or you wish to review shirts and other clothes, then review Royal Apparel's online store, or download or request a print version of the Royal Apparel catalogue.
Plain Beanies - Wholesale
Business customers may order blanks of just about any style of clothing that we currently manufacture or have in our online inventory. Royal Apparel does offer customers re-labeling services, tear away labeling, private labeling, as well as other finishing options. Or, you can request custom manufacturing for your own design. We can offer quick turnaround times on sample garment production and quick turnaround times on full-service production runs of specific clothes designs, styles and cuts.
Beanies (Wholesale) or Custom-Made Clothes
Royal Apparel offers individual retail customers and shoppers as well as wholesale business clients an extensive inventory stock utilizing a variety of sustainable, eco-friendly fabrics, fabric blends and clothing items including plain beanies at wholesale. We are pleased to offer our customers clothes that are made in the U.S.A. and this includes cold weather wearables, exercise clothes, sportswear or activewear products, and of course beanies.
Contact Royal Apparel for plain beanies at wholesale, or for other clothing accessories at wholesale. Business customers may purchase inventory stock or contact us to discuss bulk ordering, ordering blanks, custom manufacturing services, for private labeling options, and additional service options. You may call Royal Apparel direct at 866-769-2517; or, you can reach Royal Apparel's sales department by email at: Support.royalapparel.com .