Royal Apparel Is a Wholesale Blank Apparel Manufacturer and Supplier
Set Up a Wholesale Business Account with Royal Apparel
Wholesale Blank Apparel and an Extensive Clothing Inventory Available to Business Customers
If your business is in need of wholesale blank apparel or access to an extensive inventory of contemporary and classic clothing styles, then review the inventory and production capabilities available to your business from Royal Apparel of Hauppauge, New York. Besides offering wholesale blank apparel to suppliers, distributors, clothing chains and individual businesses, we also operate a union shop that manufacturers clothing right here in the U.S.A. We guarantee superior quality workmanship and guarantee that all of our clothing is produced in sweatshop free conditions.
You may call Royal Apparel toll-free, nationwide at 866-769-2517. Businesses may also contact us about customization, start-to-finish manufacturing, and your needs for custom-finishing services including relabeling. Individual retail customers as well as business customer may purchase clothing items direct from the Royal Apparel online store.
Inventory Stock and Wholesale Blank Apparel Available from Royal Apparel
Royal Apparel has an extensive inventory of blanks for wholesalers and companies needing a supply of quality fabrics and garments that are ideal for custom-finishing including embroidery, graphics reproduction, silkscreen printing and sublimation dyeing. We also sell sheer burnouts and other stylish options. Royal Apparel is an ASI member, therefore, we strictly adhere to the industry's standards and you can rely on our blanks and wholesale blank apparel for use in branding, logoing, advertising, and graphics reproduction for private brands, clothing logos, private label designs and other purposes.
At Royal Apparel you can purchase wholesale blank apparel including ASI organic apparel, blank t-shirts, blank cotton shirts and tees, 100% certified organic cotton shirts, 100% polyester blanks, organic viscose bamboo blanks (a blend of organic viscose bamboo and cotton), blanks made of our RPET fabric, which is a combination of recycled Polyester and plastic fibers and other fine fabrics that are a great foundation or a blank for customization.
Businesses may take advantage of wholesale pricing and customization services. For businesses, our inventory stock is available as wholesale apparel online, and the Royal Apparel store offers a wide range of product details on each particular style. Please review the clothing product categories and our standard inventory stock product pages listed in the Royal Apparel online store for more details about specific garments.
Some of our inventory stock clothing is available as wholesale blank apparel including:
Browse or download Royal Apparel's catalog and be sure that you review our new clothing styles. Many of our standardized products may be used as blanks or we can manufacture blanks based on one of our many styles or businesses may request custom manufacturing services direct from Royal Apparel to produce shirts and wholesale blank apparel that meets your specifications and requirements.
Example of Our Wholesale Blank Apparel: Polyester for Sublimation Dyeing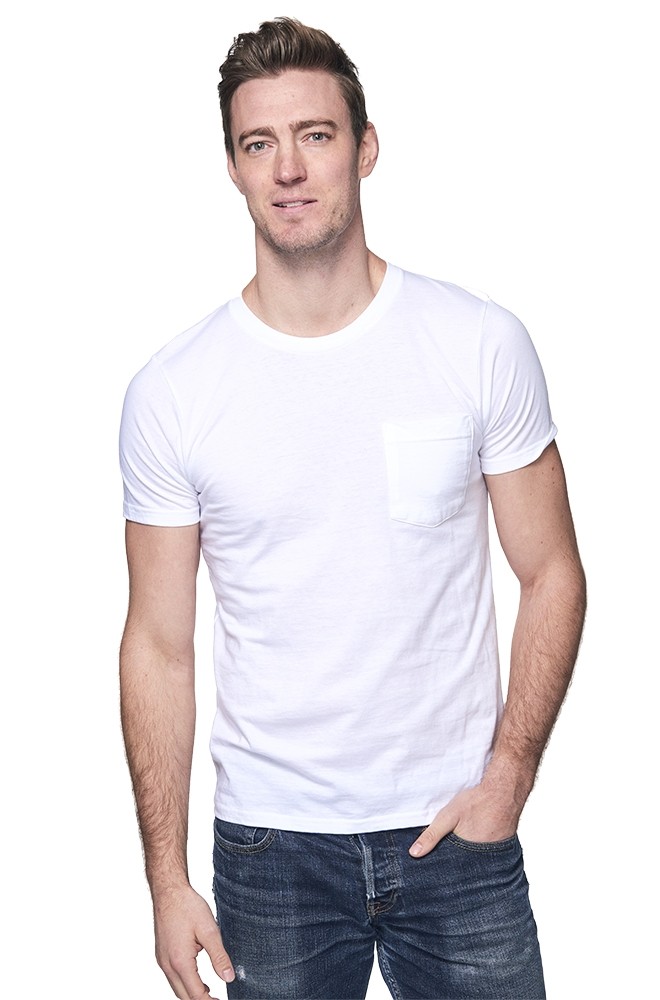 Royal Apparel produces a high-quality Polyester shirt that is ideal for vibrant graphics reproduction with sublimation dyeing. If you plan to have shirts customized using this technique, this is our shirt designed for the process. It is ready for sublimation dyeing as an inventory stock item and is available to businesses as wholesale blank apparel. We recommend that companies choose Royal Apparel's best-selling t-shirt style for sublimation dying. This is our ideal shirt/blank for wholesale purchases for later sublimation, and it is a great choice.
A few of the product details for our Unisex Polyester Sublimation T-Shirt (Product #26051) are:
Blank t-shirts produced in the U.S.A.
30/1 100% Polyester fabric (4.4 ounces per square yard)
Super-soft fabric that is comfortable to wear
Set-on rib collar design
Tape shoulder-to-shoulder design
Side-seamed design
Double-needle sleeve hem and double-needle bottom hem
Tear-away label
Standard sizing available (XS, SM, MD, LG, XL, 2X and 3X options)
This white blank is best for sublimation dyeing/printing
Custom Manufacturing and Finishing Services for Wholesale Blank Apparel and Inventory Stock
Royal Apparel provides business-to-business clients with a wide range of custom apparel manufacturing and finishing services. At Royal Apparel, we can offer your business custom-finishing options for wholesale blank apparel, as well as dyeing, printing, silkscreen printing, embroidery and additional sewing. We can also manufacture blanks or other clothing items to your company's specifications. Some of our manufacturing and customization services for B2B customers include graphics reproduction meeting ad specialty standards, a large selection of wholesale blank apparel (white, neutral and monochrome options), custom apparel manufacturing, custom production runs, embroidery and additional sewing as requested, environmentally-friendly fabrics including organic viscose bamboo, organic cotton, blends and RPET, private labeling, re-labeling services, sample garment production, quick production turnaround times, silkscreen printing, standardized sizing, custom sizing on custom production runs, tear-away labels, wholesale pricing rates, and additional services as requested.
Contact Royal Apparel, Your Infant Clothing Wholesale Suppliers in New York
Individual business customers, clothing suppliers, distributors, private labels and private brands, corporate clothing chains, and individual clothing retailers may contact Royal Apparel direct about supplying your business with wholesale blank apparel, inventory stock clothing, or custom-manufactured garments. Call Royal Apparel at 866-769-2517 to order inventory stock clothing, wholesale blank apparel, or to discuss your company's requirements for custom-manufacturing or custom-finishing services.